The growing coronavirus outbreak has already affected the global flooring supply chain and disrupted manufacturing operations. Furthermore,executives are predicting delays and product outages will get worse before any sense of normalcy returns.
Flooring executives told FCNews that the most vulnerable companies are those that rely heavily or solely on factories in China for parts and materials. Activity at Chinese manufacturing plants has fallen precipitously in the past month and is expected to remain depressed for perhaps months.
Suppliers and especially distributors are already feeling the impacts of coronavirus-led delays.
"Lately, what we're seeing out of China is that there are delays getting factories rolling, in part due to workers getting back to the factories later than expected and in dribs and drabs," said Scott Rozmus, CEO of FlorStar Sales, a top 20 distributor in Romeoville, Ill. "Further, there are delays in the supply chain over there impacting the arrival of raw materials. Finally, there are significant issues at the ports, which have experienced the same trickling in of workers but are tasked with addressing all shipments across all industries."
Rozmus said his company's access to domestic production sources as well as suppliers who—along with FlorStar—hold significant domestic inventory are better positioned to serve customers through this supply disruption.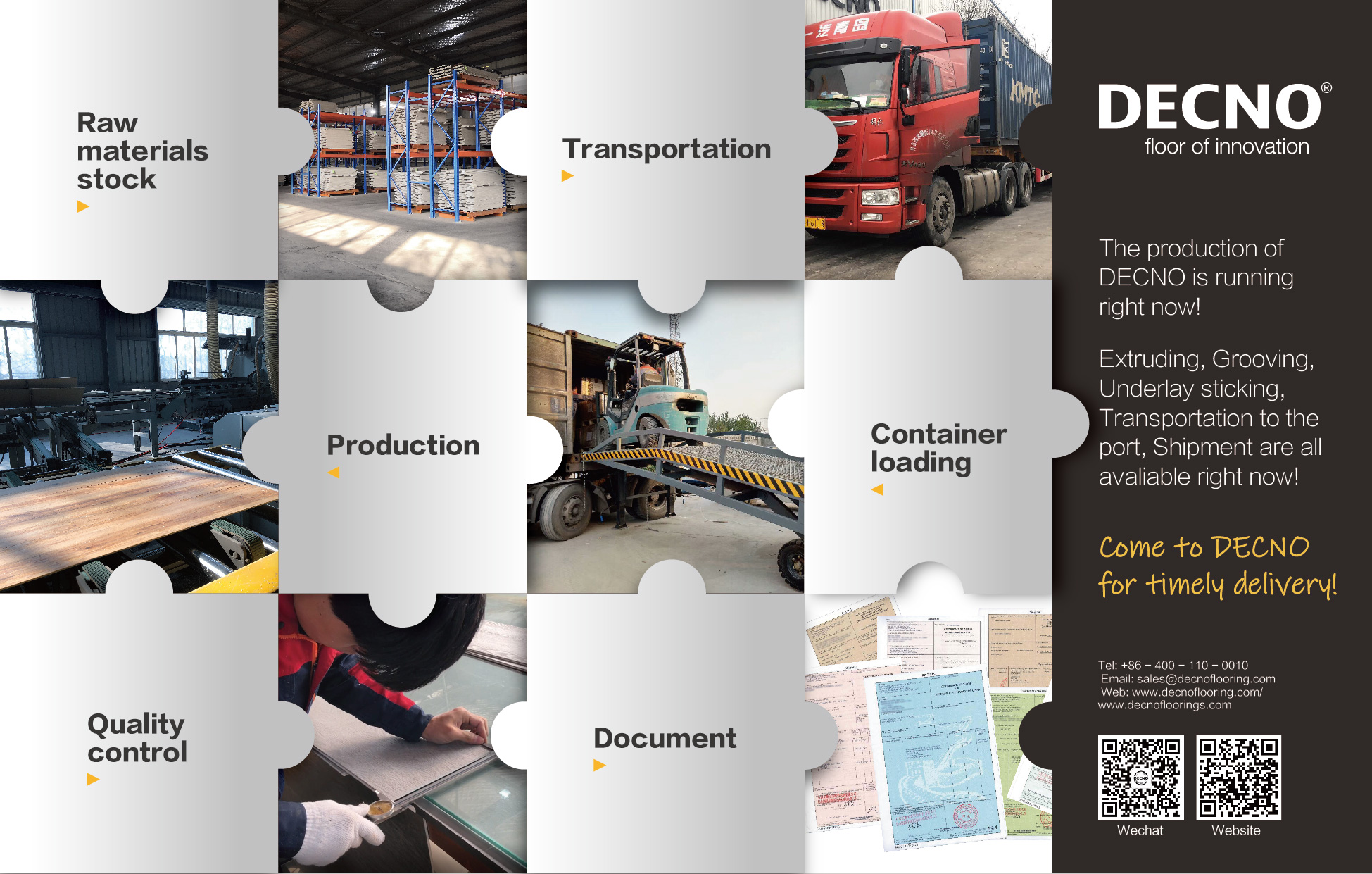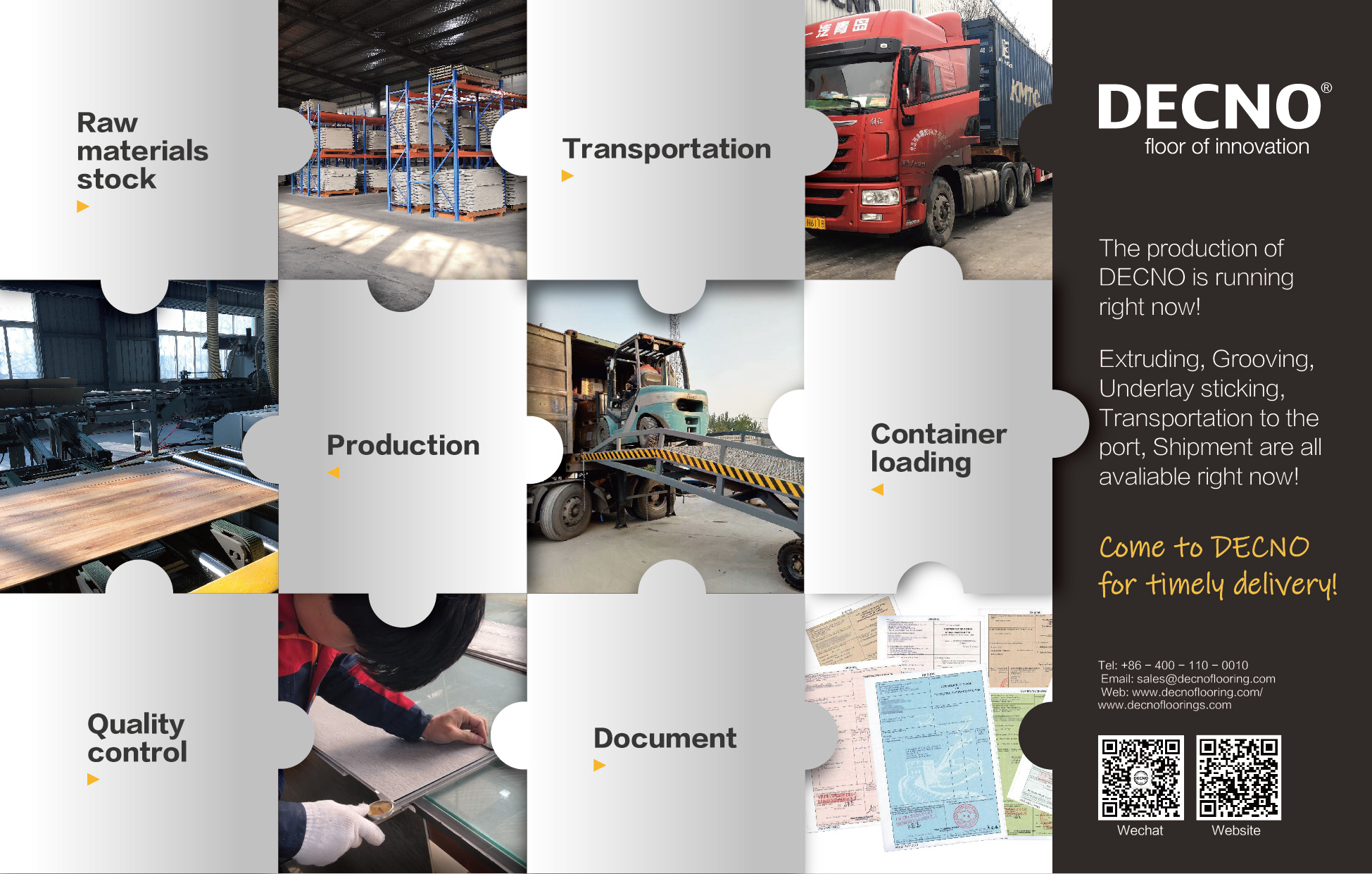 Elk Grove Village, Ill.-based All-Tile, a top 5 distributor, hasincreased the inventory levels of its imported goods as it strives to remain in front of supply issues. CEO Bob Weiss said that while he hopes the coronavirus-led delays are a temporary situation, he fears the worst is yet to come. "The coronavirus affects more than Chinese products," he explained."Manufacturers in many other countries are dependent on raw materials from China. Many domestic companies source products from China and market them under their brand name, and these could face issues. With many Chinese factories operating at below 40% of capacity, production goals cannot be met. This could lead to disruptions in supply on a global basis."
Many of All-Tile's major flooring suppliers, including InterCeramic, Congoleum, Somerset and Mirage, are all based in North America and are in an advantageous position, according to Weiss."The installation-supply manufacturers should not have an issue with their products as they are domestically based also."
Many executives say they believe product outages in certain segments of the business is a near guarantee. Torrey Jaeckle, vice president at Madison, Wis.-based Jaeckle Distributors, said he expects to see "more conspicuous implications" in terms of product availability in the coming weeks. Like Weiss, he pointed out that Chinese factories are not running at full capacity; however, due to product lead times, the full effect won't be felt for a month or so."I've heard Chinese factories are producing at as low as 10%-20% of capacity to as high as 50%-70% of capacity,"
Jaeckle told FCNews."We've already been warned by some suppliers that we might have difficulty getting some product display and sample materials that are produced in China, which will negatively challenge our ability to grow those lines—even though the product itself isn't produced there. We've received some communication from suppliersthat product is being delayed by six to eight weeks due to the coronavirus. I think the longer the issue goes on, the larger a problem this will become."
Craig Folven, president of Herregan Distributors, Eagan, Minn., said his company so far has been able to manage the disruptions to the supply chain by having sufficient inventory in stock to smooth out decreasesin inbound shipments."We increased inventory substantially because we had a fairly aggressive growth goal for the start of 2020 and also in anticipation of the Chinese New Year shutdown. Because of this, we have not had any bumps in the road yet. We have kept in close communication with all our partners in China, and they are increasing production each week. More workers are returning to the factories every day."
Herregan does anticipate running into some challenges in the next 30 days because of the delays returning after the holiday as well as the disorganization of the shipping resources. "Vessels, containers and ports are out of sync from normal shipping schedules, and we anticipate that will take a little time to get back on track," Folven noted.
The latest Harvard CAPS/Harris Poll found that 70% of voters believe the economy is strong, a four-point decline from the same poll last month. When voters were asked if they expect a recession in the next six months, 37% said they expect a recession, marking a six-point jump from the previous month.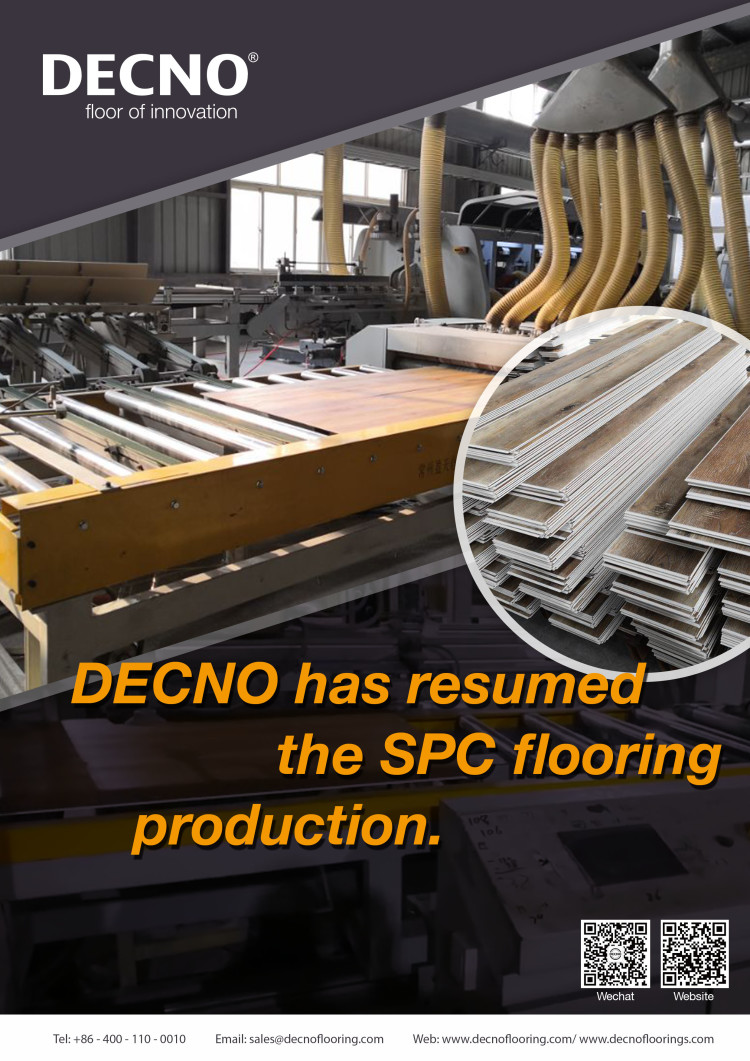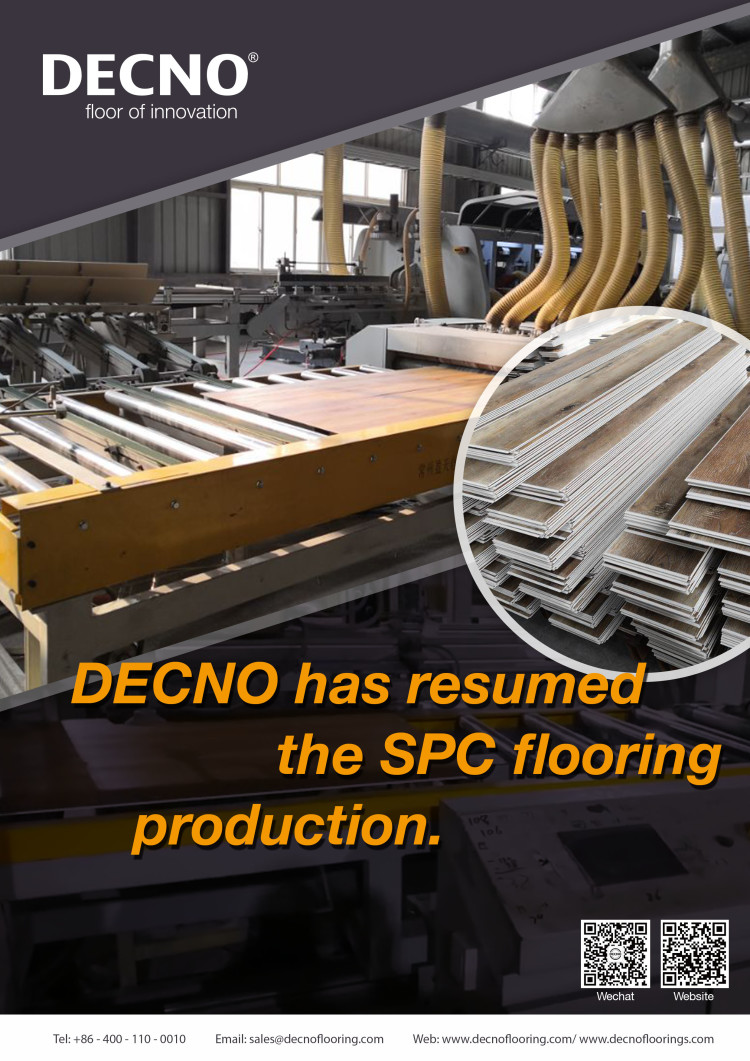 Perhaps another ominous sign was that on the day the Federal Reserve slashed interest rates a half of a percentage point in an emergency rate cut, the stock market fell nearly 800 points. Some flooring dealers have already lost business because of economic concerns tied to the stock market. A CarpetsPlus ColorTile dealer in the upper Midwest received a text message last week from a client who was canceling an $8,000 project, citing the stock market plummet from that week.
While the coronavirus has impacted business both directly and indirectly, observers believe this, too, shall pass.That was the observation of Ken Jackson,CFO of Shaw Industries, who spoke at the Alliance Flooring convention in Tucson, Ariz. "Things never move in a straight line," he said, noting the industry has faced unexpected crises before. "I can't predict what the stock market will do on Monday, and I can't predict what it will do next week or next month. But I can tell you we will see [the Dow at] 30,000, we'll see 35,000 one day, and we'll see 40,000. We'll get through this.