Flooring is a big part in home decoration. Many people find it hard to choose between SPC flooring and ceramic tiles. Actually, they are different in many ways.
1.Anti-slip
SPC flooring with 100% waterproof coating, prevent water from soaking through the flooring. Not afraid of any moisture or mold environment.
Compared to tiles or other covering materials, SPC flooring has a greater friction coefficient. It is anti-slip and even more unsmooth when water spills.
DECNO SPC flooring slip resistance classification R10. It is widely applied in the kitchen, bathroom, basement or commercial places such as office, mall, nursing house, etc. It is a good choice especially for elder people and children concerning about safety.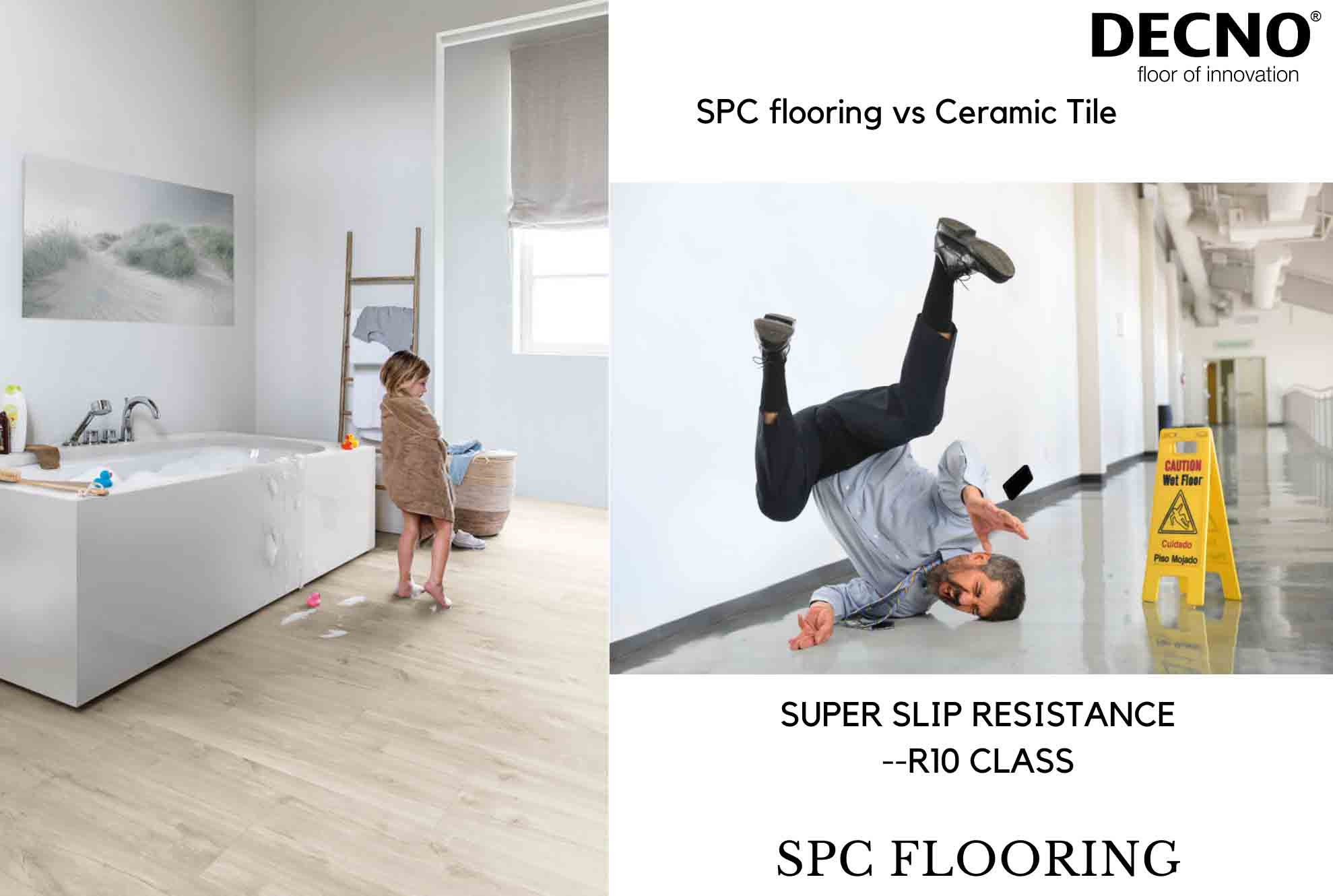 2.Surface Patterns
SPC flooring's various printing is another big advantage over ceramic.
From wood grain, marble patterns, EIR technology to customization, different textures, different colors and different patterns, SPC flooring will give you more choices in home decoration. Contemporary, modern, bohemian or rustic, you can find all solutions in SPC flooring.
On the contorary, the surface color of the ceramic tiles is relatively single.
3.Impact Resistance
DECNO SPC flooring with virgin-material-made rigid core and UV coating is wear-resistance, stain resistance, scratch resistance and impact resistance. You don't need to worry that your flooring will get any damage when your cup or phone falling down. And you don't need to be panic if your flooring will have any scratches or dents in high traffic area. The service life is much longer in every-day use.
But ceramic tiles will have a big issue. You need to be careful about it.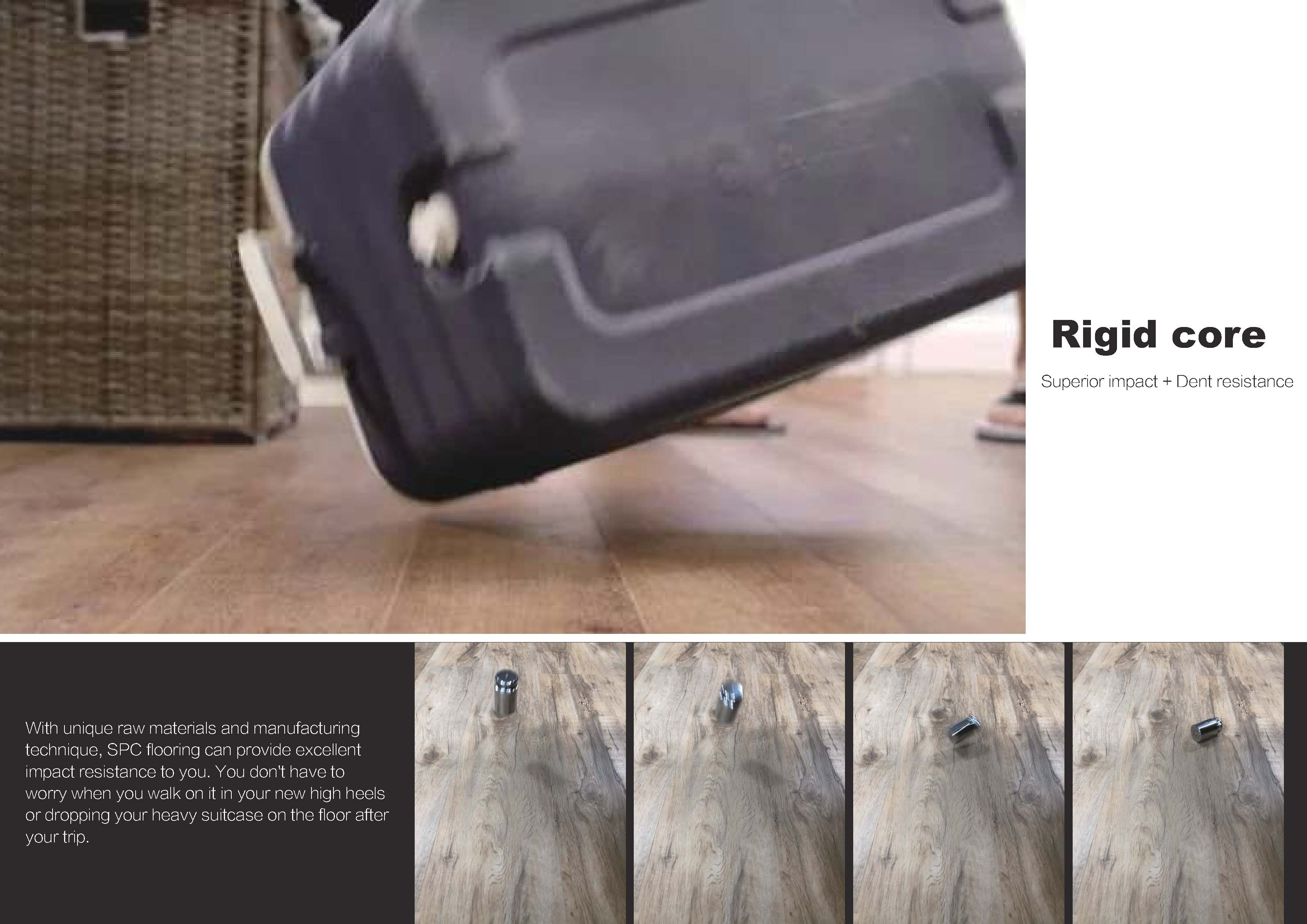 4.Sound Absorption
DECNO SPC flooring with premium quality IXPE pad has better performance on sound absorption. Sound transmission loss: IIC=75dB proven by SGS. Give you a quieter space.
Ceramic tiles, on the other hand, is uncompetitive in terms of this.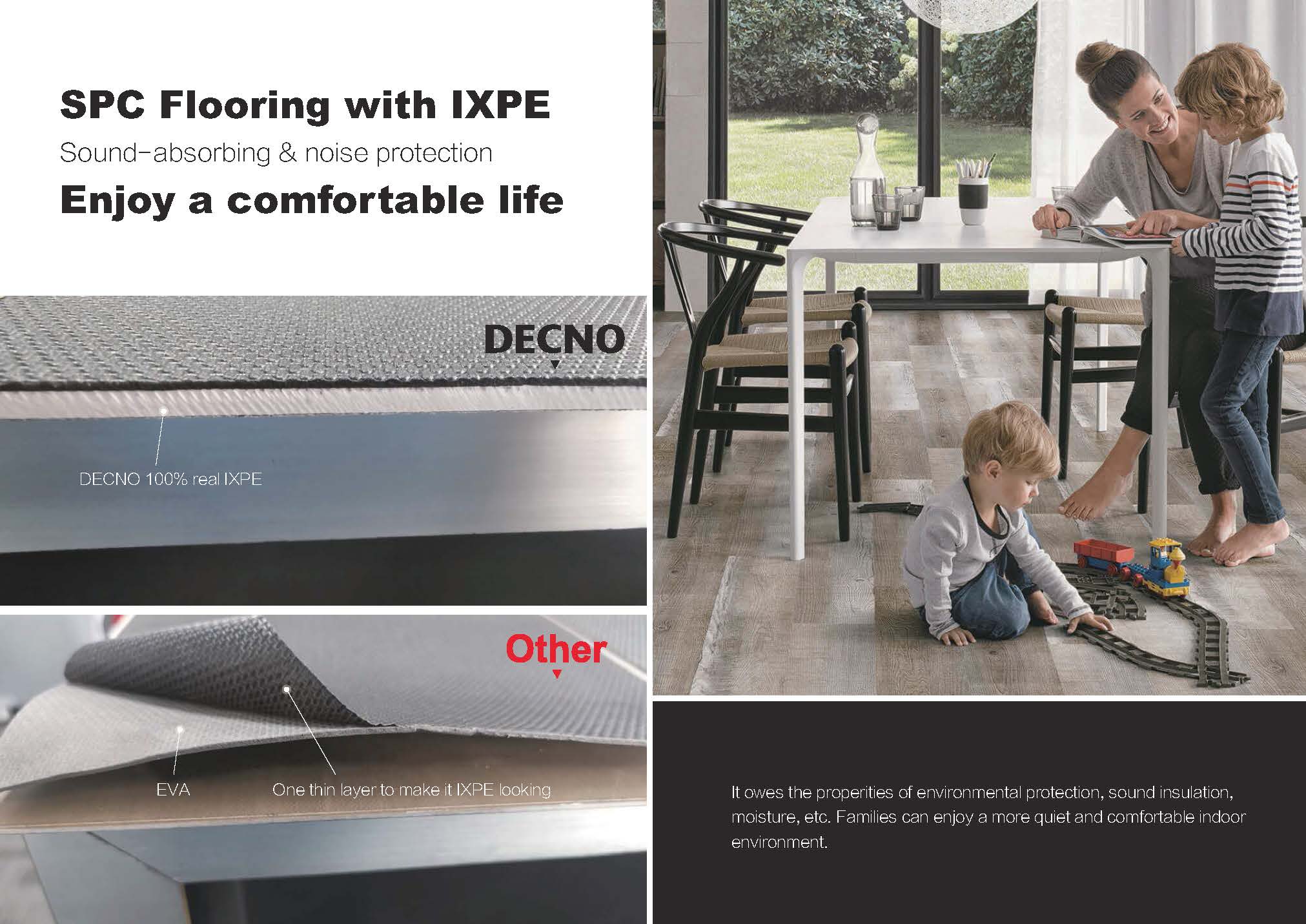 5.Installation
DECNO SPC flooring with unilin click and lock, you can even install and enjoy on the same day. It doesn't have strict requirements for underfloor conditions.
You can even install it yourself if you are capable of. No nails or adhesive needed. The installation process would be safe and clean. What's more, SPC flooring is a good choice for a second renovation. You can panel the SPC flooring directly if the surface condition allowed.
On the contrary, there would be a lot of work and takes longer to install ceramic tiles.
6.Maintain
Due to SPC flooring's features, it is no sweat to clean and maintain. No additional maintenance measures such as waxing required. You can replace planks separately once some planks need to be repaired.
But ceramic tiles will have black spots easily, and not easy to clean. And you need to put a lot of effort or even replace them all once one of the tiles has something wrong.


7.Cost
SPC flooring is cost-effective, with all the advantages it has, the average installation fee is lower than ceramic tiles flooring.
You need to handle the underfloor condition while installing ceramic tiles. And you also need to prepare the mortar, apply grout and other procedure, which add much more material and labor cost.
8.Comfortable underfoot
The resilient performance is much better than ceramic tiles because of its composition. SPC flooring's comfortable underfoot is an unbeatable advantage compared to ceramic tiles.
9.Thermal Conductivity
SPC floor has good thermal conductivity and heat dissipation floor heating systems will not cause the flooring to warp. Its thermal insulation perform better than ceramic tiles. You can even barefoot on SPC flooring in the winter and won't feel cold.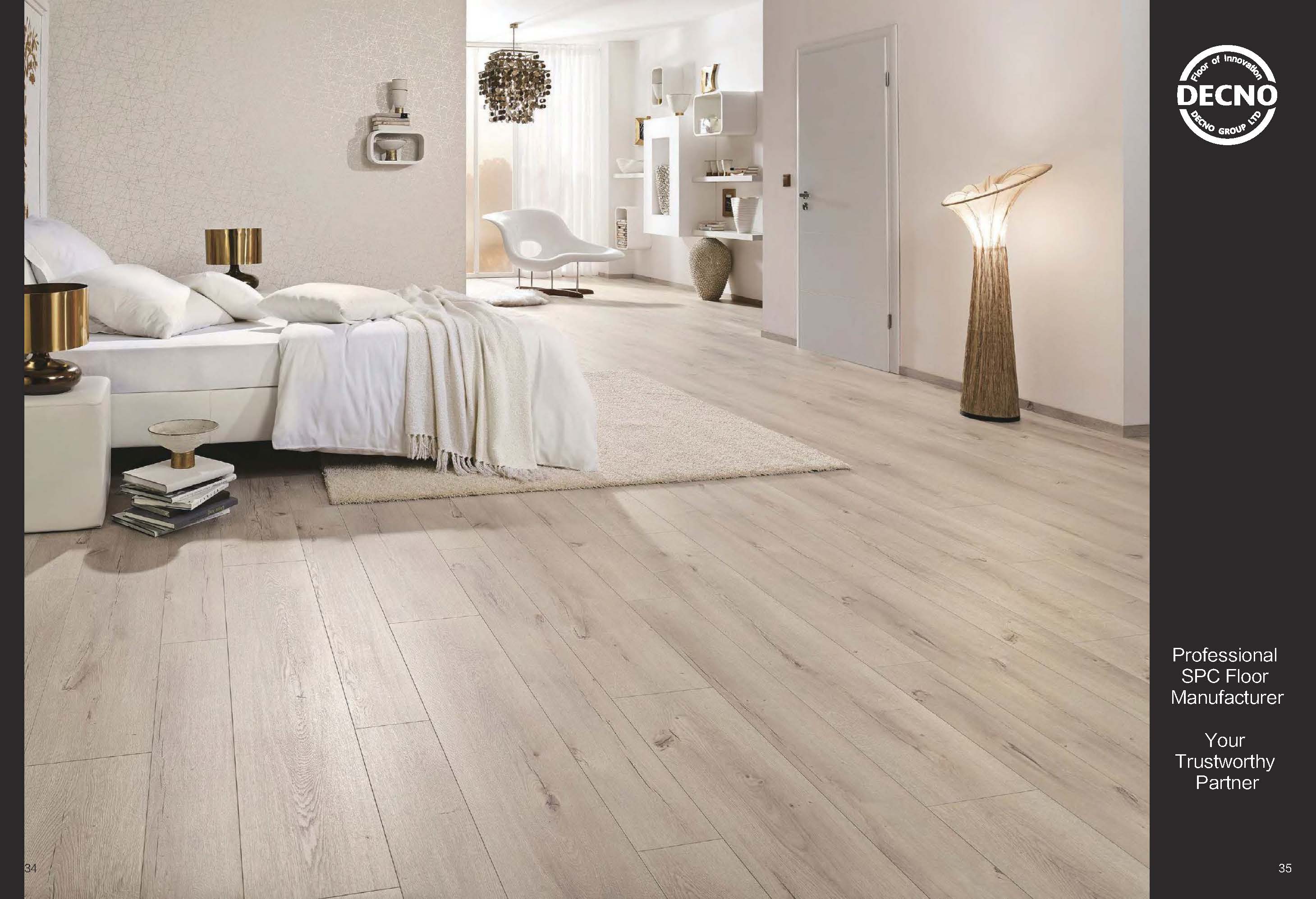 Above all, there is no doubt that SPC flooring has become the best choice no matter for home installation, or for commercial use.