FCNews research shows the residential market made up almost 64.76% of total resilient revenue or $2.586 billion. Residential resilient also accounted for nearly 71.8% of total resilient volume. What's more, residential LVT (including WPC and SPC) finished out 2017 with an estimated$1.888 billion in revenue, representing 73% of total residential resilient sales. In terms of square feet, research shows this red-hot product garnered 1.379 billion square feet, or 48.1%, of residential resilient volume.

Resilient manufacturers attribute the category's stellar performance, in part, to the strength of key end-use sectors. While some industry executives see the greatest activity in the replacement/redesign markets, others are finding their products being used in builder/new home construction applications—including both single- and multifamily installations. However, most executives agree each segment is seeing a different resilient product take over market share.
For Armstrong, the replacement market continues to be strong. "We're seeing strong growth across channels for remodel work," Block explained. "We are also seeing a lot of excitement in new home construction with [rigid] products."
According to David Kim, managing partner, NuFlors, single and multifamily in new home as well as residential remodel saw improved growth in 2017. "Both [sectors] are expect-ed to surge as the year continues," he said. "As new construction has seen continued growth the last 10 years, we also see replacement growth as new technologies make it easier to replace and renovate existing floors."
While some manufacturers are seeing mostly WPC and rigid in the multifamily segment, other companies feel more dry-back is being installed. "That's where the majority of the dryback business is," Lindsey Nisbet, markrting director told FCNews. "[Builder] may be taken over by WPC, but [dryback] is standing strong in multifamily."
Within residential LVT, click, floating and dryback products saw quite the shakeup. Back in 2016, click represented 39.7% of LVT revenue. In 2017 that number jumped to 55.1%. The large increase in click sales, observers say, resulted in a percent decrease for both floating and dryback products, which went from 6.8%to 4.8% and 53.5% to 40.3%, respectively.
Last year proved to be a big year for WPC and SPC, which claimed 45.8% of residential LVT dollars. In terms of volume, the sector's go-to products captured 31.8% of residential LVT. Despite click LVT's growth in 2017, many are seeing the product lose share to WPC and SPC.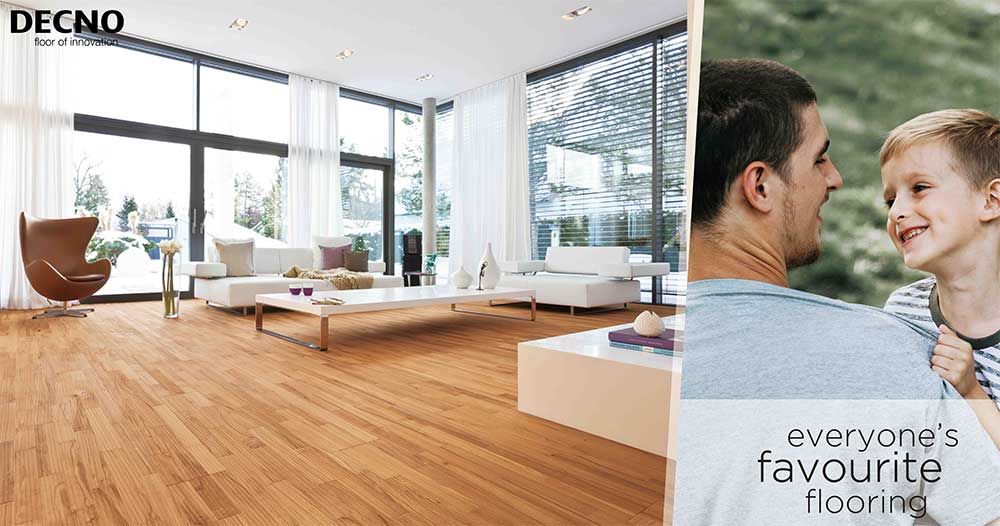 "Whether it's WPC or rigid core, there are a couple of things they just do better," Congoleum's Denman said. "One is it's an easier installation product because you're not trying to get that floppy click to come together. It inherently has a stronger locking joint. Most of it is sold with a backing on it so you're getting sound mitigation. Generally speaking, it's a better perceived value. If you hand someone a floppy click product and a WPC product and tell them price is relatively the same, as a consumer you'd take the thicker one. Plus, they're doing great things with it, such as embossed in register, enhanced edges, longer boards."
Another factor in WPC and SPCs' takeover is the decrease in click innovation, according to EarthWerks' Nisbet. "We have some of our click products that are still doing well, but you don't see a ton of new click products being developed. The rigidity of WPC and SPC products just make it easier to install and a higher performing product."
While WPC has continued to steal market share from sheet and traditional LVT, it is now facing its own pressure from SPC. Most flooring executives see a place in the market for both WPC and SPC, citing their differentiating factors as being enough to keep both alive.
"We have been educating our salesforce along with the RSA and consumer as to the benefits of both WPC and SPC," said Jamann Stepp, director of marketing and product management, USFloors. "It's not that one is necessarily better than the other, but rather WPC is designed and geared toward residential installations while SPC is engineered for more of a commercial application. The growth of WPC/SPC will continue to affect the growth opportunities for sheet and flexible vinyl. However, there will continue to be a market for these products."
Some industry executives predict the rise in SPC will take more share away from click LVT than WPC. "We see SPC replacing traditional click LVT, but we are firm believers that WPC will continue to represent the majority of multilayer flooring category sales," Metroflor's Rogg said. "WPC products, which generally have a more traditional LVT decorative surface, still offer benefits SPC products don't—such as more authentic textures, lighter and more easily handled larger sizes and formats, better acoustic advantages and so forth."