SPC flooring with its extraordinary advantages is trendy all over the world.
Various patterns such as wood grain, textured, EIR, marble ceramic printing or even customized you can choose, you can find almost all you want in DECNO SPC flooring.
Besides all these strengths, different arrangements of planks will have a big difference in style.
It might be difficult to keep up with interior flooring design trends, but if you are tired of the traditional flooring cover arrangement and want to create a modern living space, herringbone SPC flooring will be your perfect choice.
1.What is the herringbone pattern?
The herringbone pattern is named for a fancied resemblance to the bones of a fish such as a herring. And then it becomes one of the most popular flooring designs in the world--an arrangement of rectangles used for floor tilings.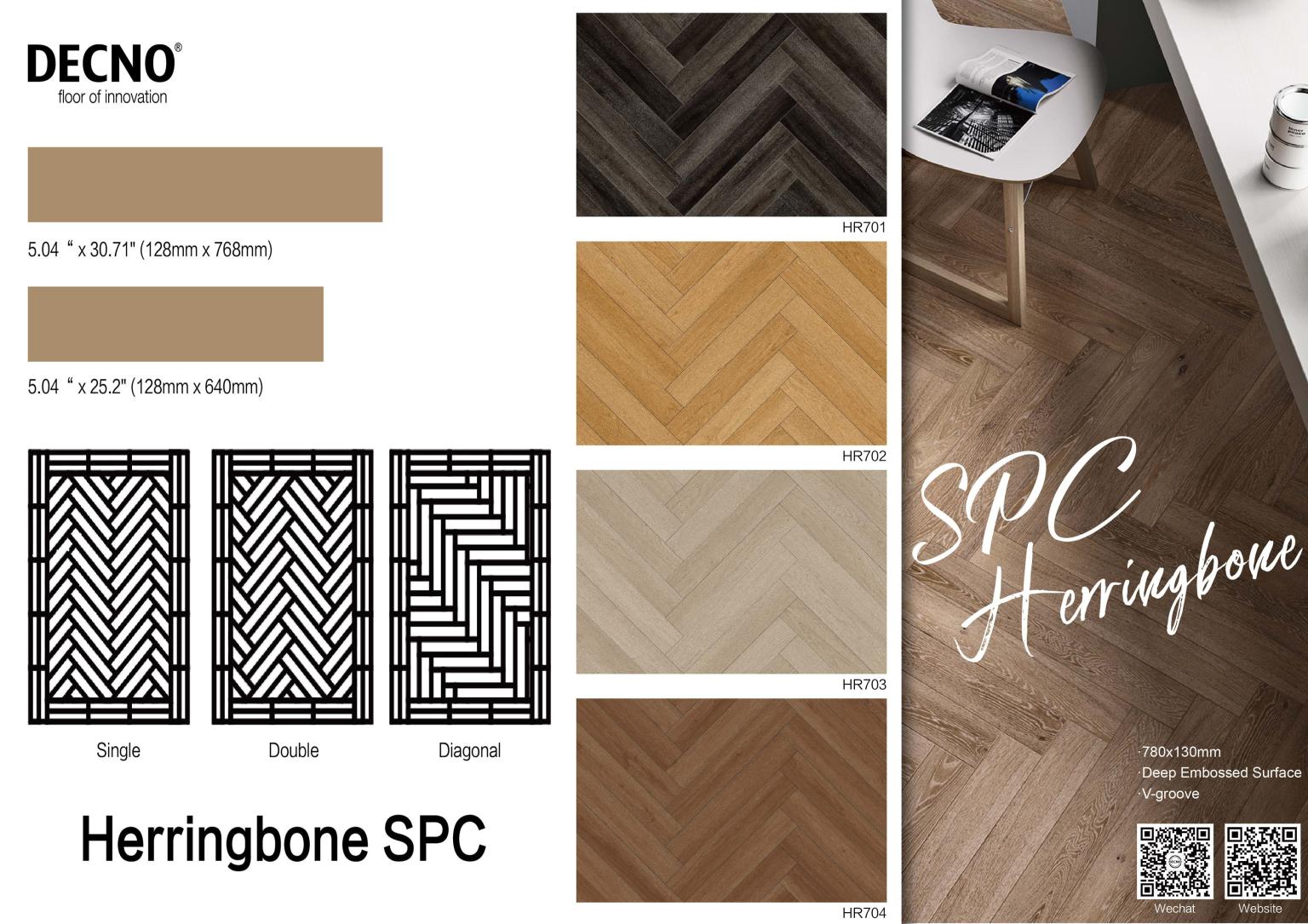 2.DECNO Herringbone SPC flooring
Considering the Herringbone pattern has a long history and has never gone away, DECNO flooring, as one of the most innovative and trendy manufacturers, we develop our own series of Herringbone SPC flooring.
One set of our Herringbone flooring has A & B type of pattern, herringbone arranges planks in a zig-zag pattern to produce beautiful results.
We offer two different sizes: 128mm*640mm and 128mm*768mm which means it can be created using broad or narrow planks. Various decor printing and color are available for you to choose from. Different effects can be created according to different styles of space.
Among the amazing patterns, you still can experience all the advantages of SPC flooring.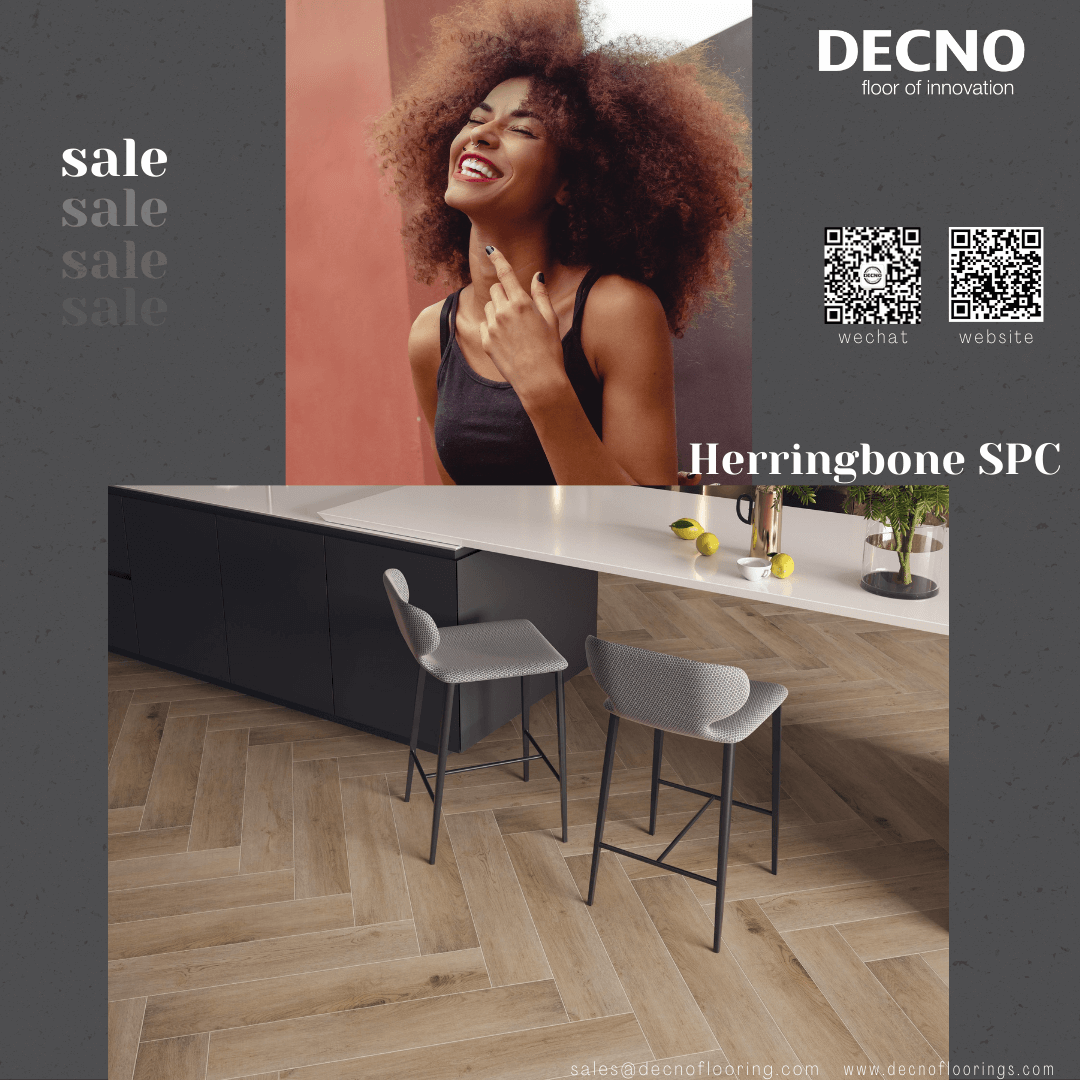 3.Styles of Herringbone SPC flooring
Many people love its uniformity which adds a sense of stability to space as well as being visually pleasing.
As a high-end flooring, it is a great space changer, which can help draw the eyes outwards and upwards at the same time. You can use it to decorate a large area which will make it look more splendid. It is an easy way to bring a dynamic depth to plain or boring space.
You can also combine herringbone SPC flooring with different types of flooring such as ceramic tiles or rugs. Of course you can combine it with different flooring arrangements as well. It can help you to have a division of your space in a subtle way and will highlight some area or add depth to your room. What's more, you can even put it on the wall to have a different effect. Ideal for large space, residential, commercial installation to create a stunning and delicate look.

4.Installation, Cost & Maintenance

DECNO Herringbone SPC flooring is installed using the click lock unilin technique. No glue, nails needed. You can attach IXPE sound absorption pad for better performance. We can provide customized IXPE with your logo as well.
Just like other SPC flooring, the average cost is much less than ceramic tiles or other types of flooring. And it is easy to maintain due to its wear-resistance, waterproof, impact resistance, anti-slip, scratch resistance characteristics, no need to wax, you can easily maintain it and keep it in good condition.