SPC flooring, as a new type of flooring material, has become the darling since it was launched due to its advantages such as various patterns, colors and textures and other excellent performances.
With its popularity, the differing quality has been an issue. And with the fierce competition and pandemic, there has been a substantial increase interest in antibacterial features. In this article, we will talk about how to distinguish the good from the bad and its hygiene.


1.Hygienic SPC Flooring
DECNO flooring with innovative techniques has launched the products with anti-microbes attributes, which can give you 7/24 all-round protection from top to bottom.
UV coating: inhibit the growth the bacterial such as Escherichia coli & Staphylococcus aureus.
IXPE underlay: it performs excellently on antibacterial and waterproof which can prevent the mold in addition to its abilities of sound dampening, acoustic insulation and thermal insulation. Give you continuous protection everywhere. Build a cleaner and pure living space for you.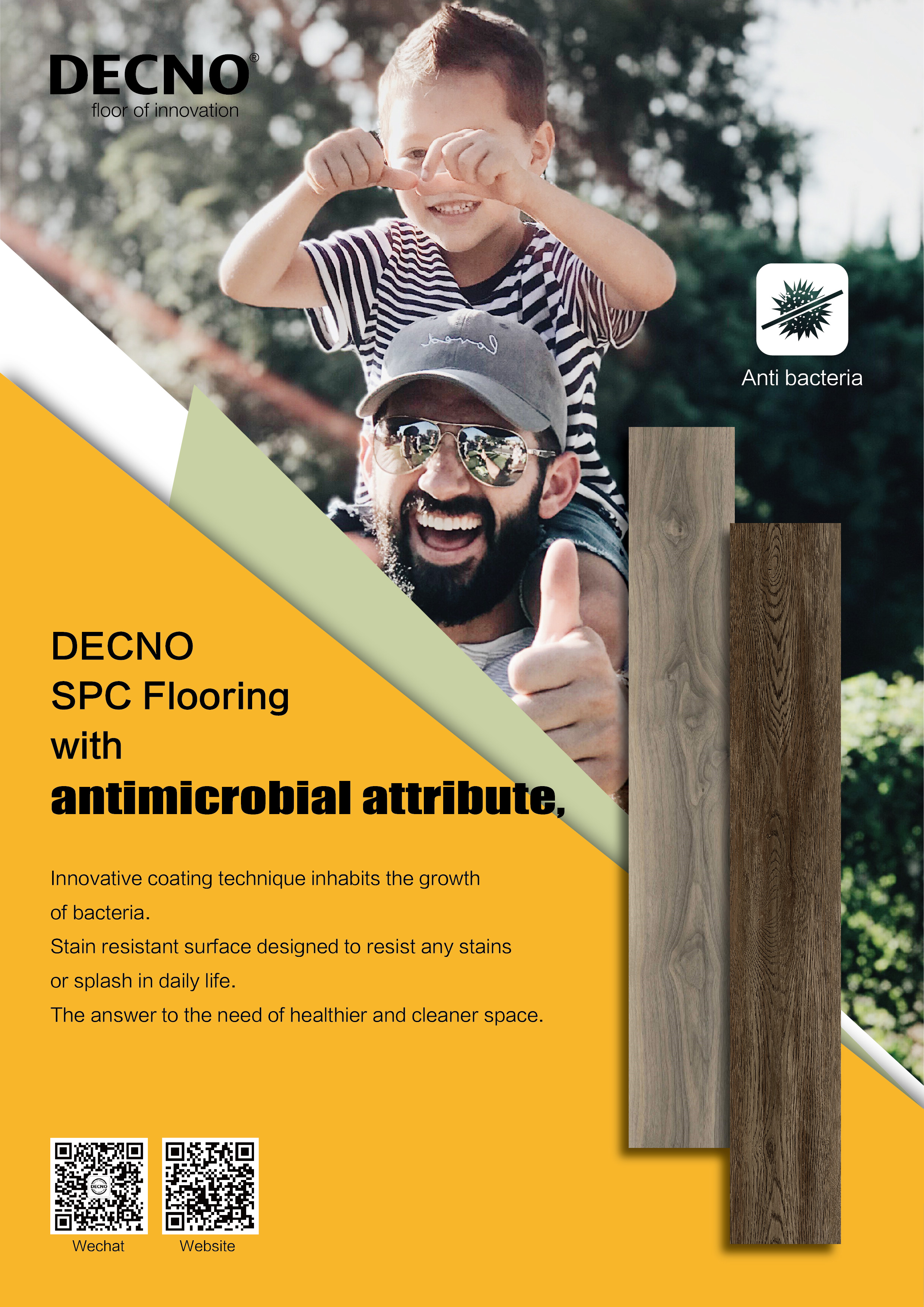 2.Healthy, Eco-friendly SPC Rigid Vinyl
DECNO cares about your well-being and health.
Our
SPC flooring
is formaldehyde-free, no heavy metals such as Lead and Cadmium and no VOC emission certified by SGS. Create a lively and worry-free life for your families.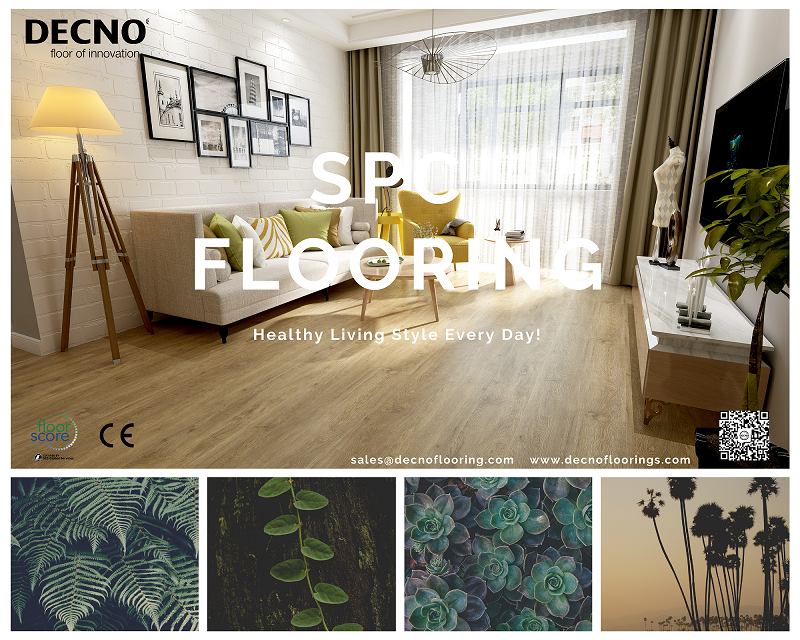 3.Scratch Resistant SPC Core Flooring
A perfect SPC flooring is good at scratch resistance. It can withstand your active daily life. Kid proof and pet proof. No single scratch left on the surface.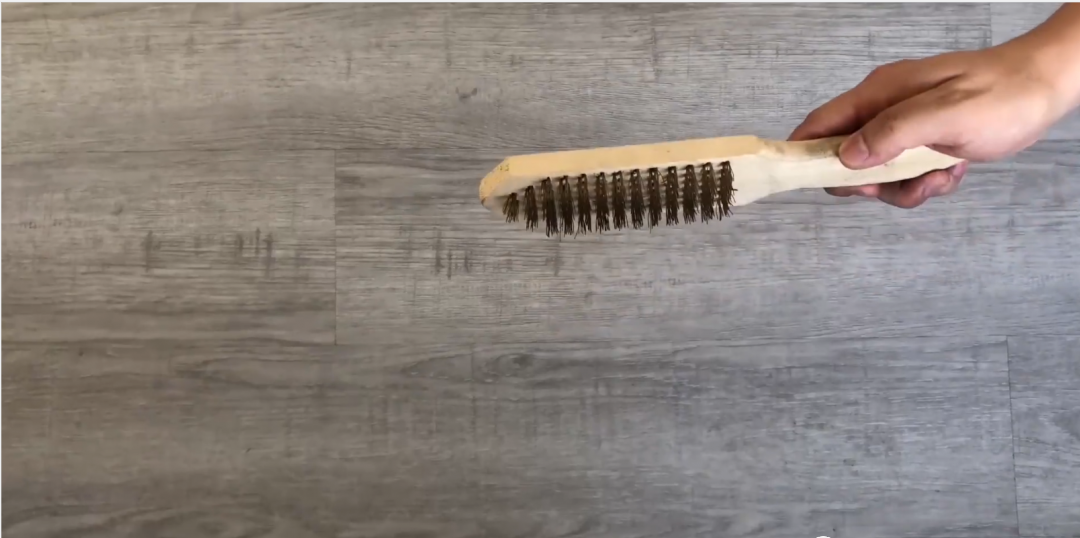 4.Inspect Light Penetration
A fine SPC flooring is good at light transmission because it is made of 100% virgin material, which results in the pureness of the rigid core.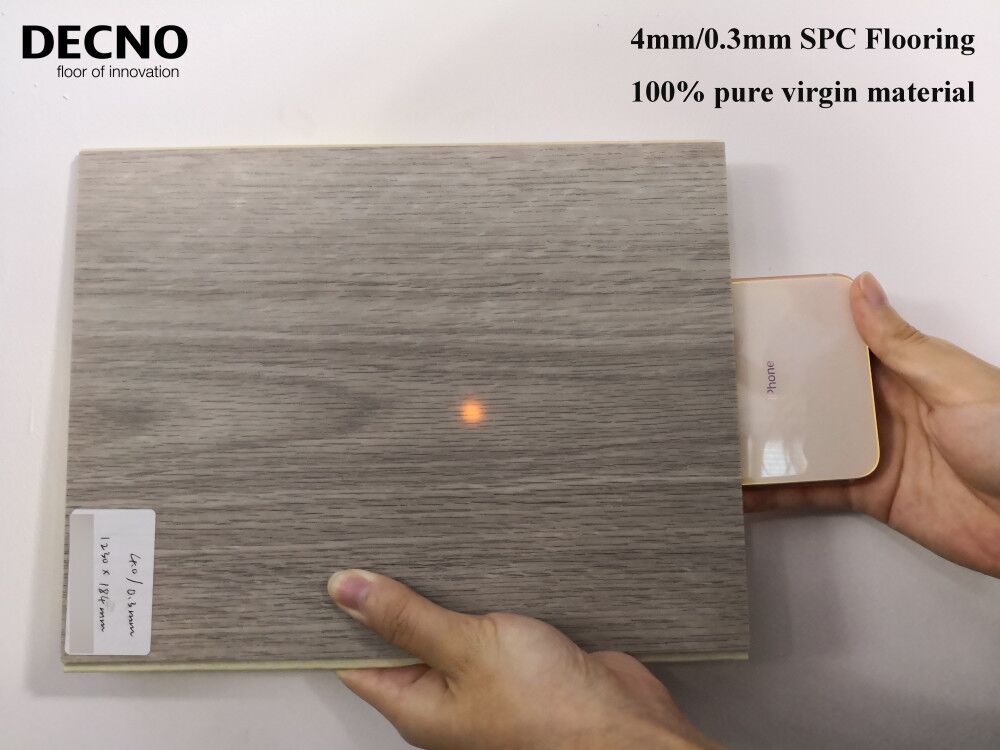 5.Stain Resistant SPC Plank
An excellent SPC flooring has a superior stain resistance performance such as DECENT SPC flooring, which is processed with innovative
UV coating technique. Easy to wipe and clean against wine stain, soil buildup, oil or any other type of tints or spots.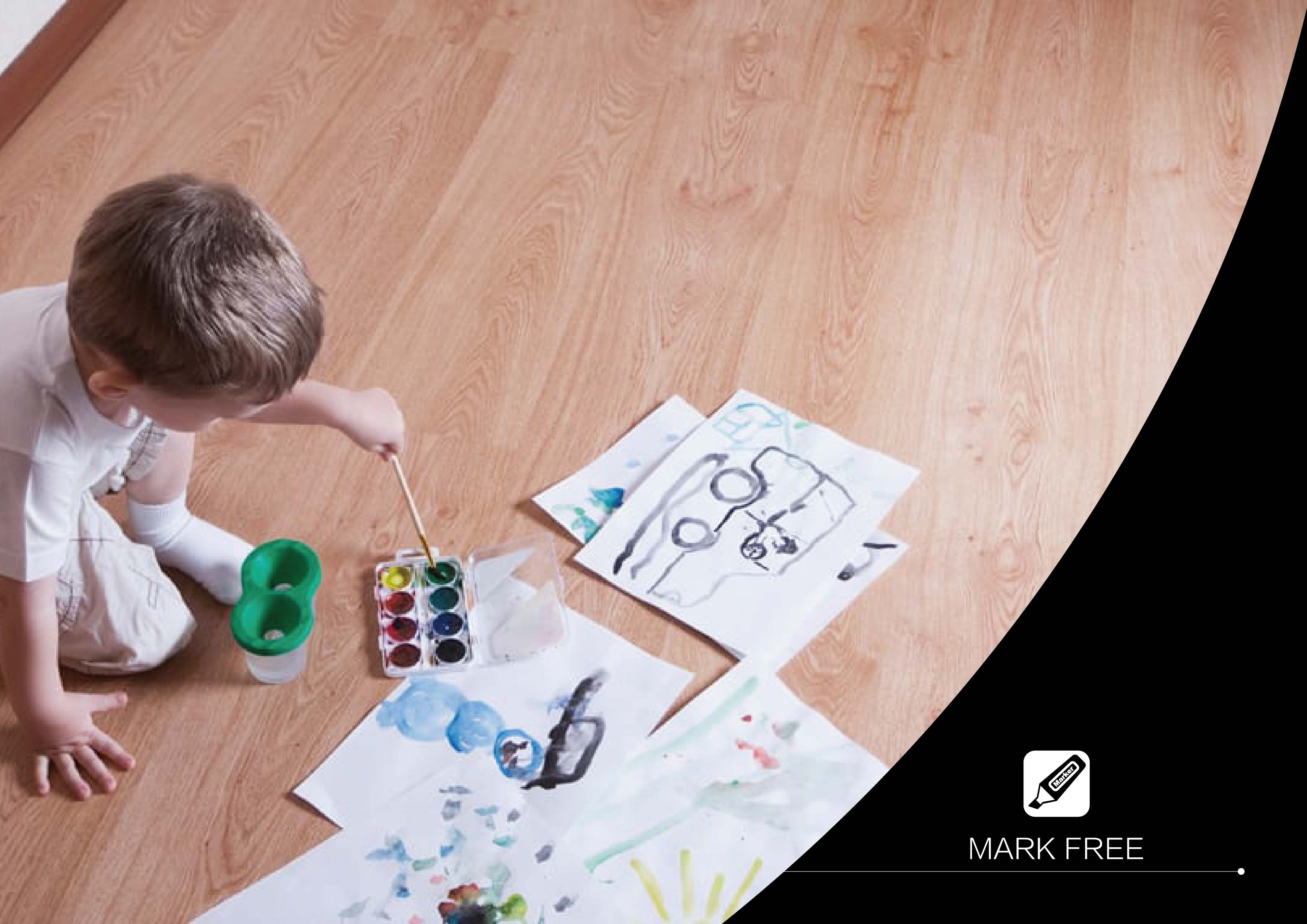 6.Exam the Color
The rigid core of good SPC flooring is white with a slight tint of yellow without variegation. But some flooring's rigid core has a darker tone, which means there are secondary used material mixed in it.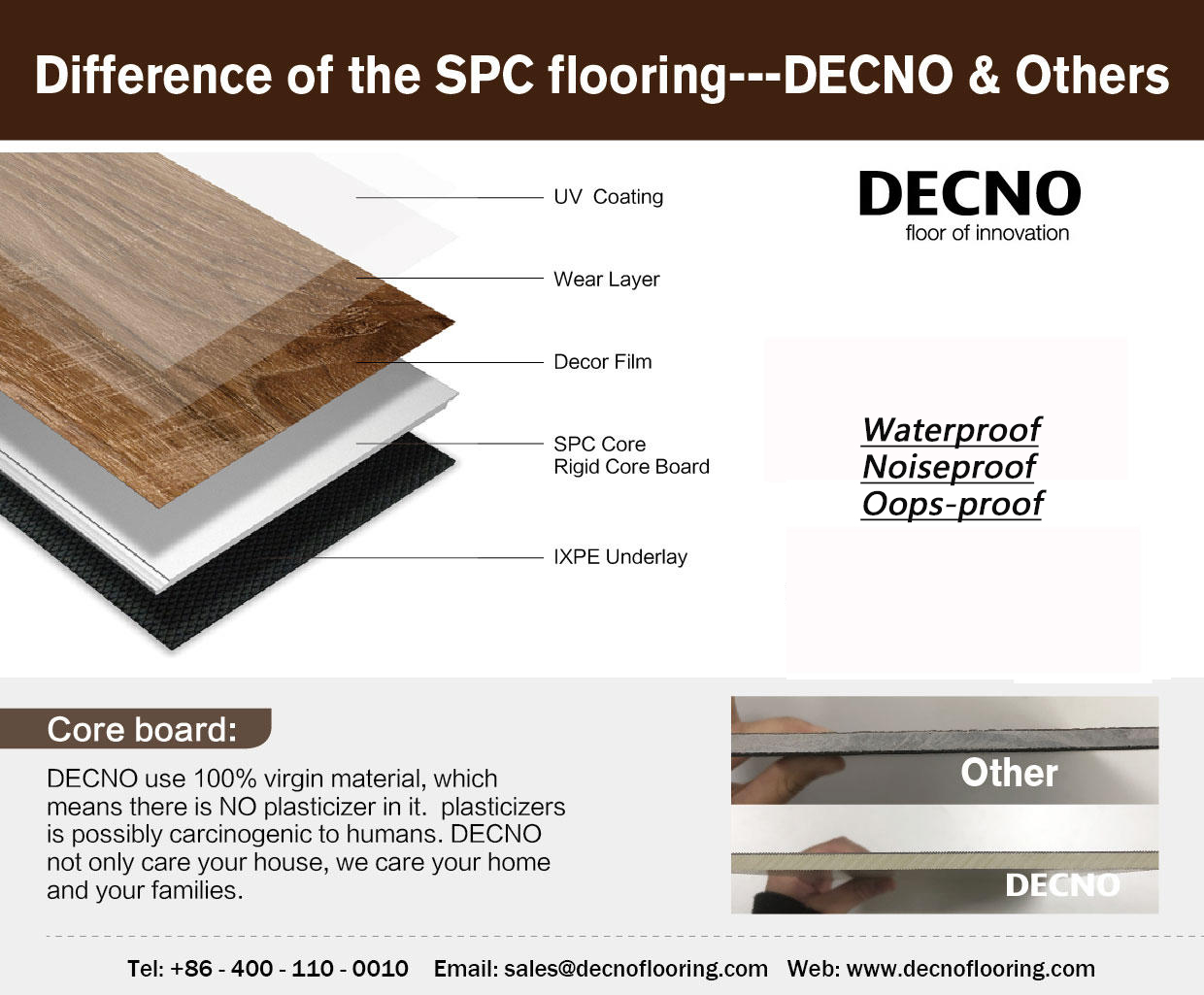 7.Anti-slip SPC Luxury Vinyl Flooring
A good SPC flooring is anti-slip and it has a higher friction coefficient confronting water and moisture. You can spill some water on the floor and walk to test it.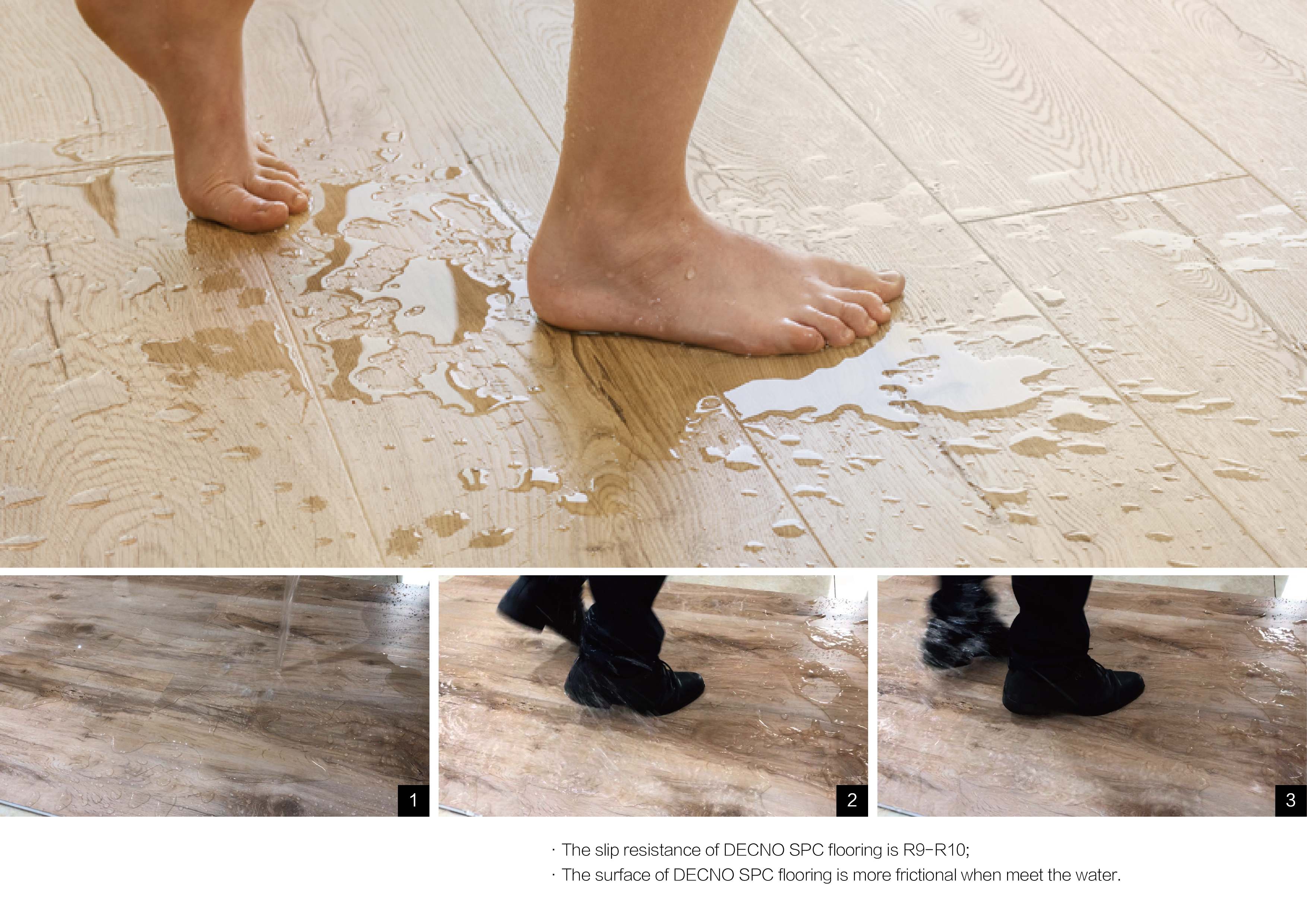 8.Flame Retardant Rigid Core SPC Flooring
Flame retardant classification B1. The burning cigarette will go out within 5s. No stain or toxic and harmful gas left.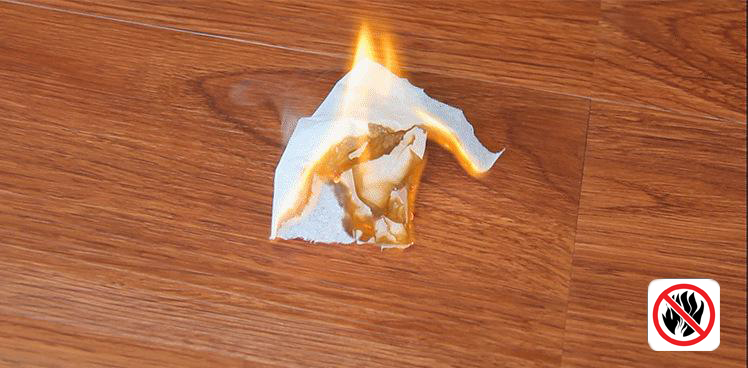 9.DECNO SPC Flooring Certifications
A good SPC flooring must meet the strict quality standards such as floorscore and CE. It would be more assured after being certified by authorities.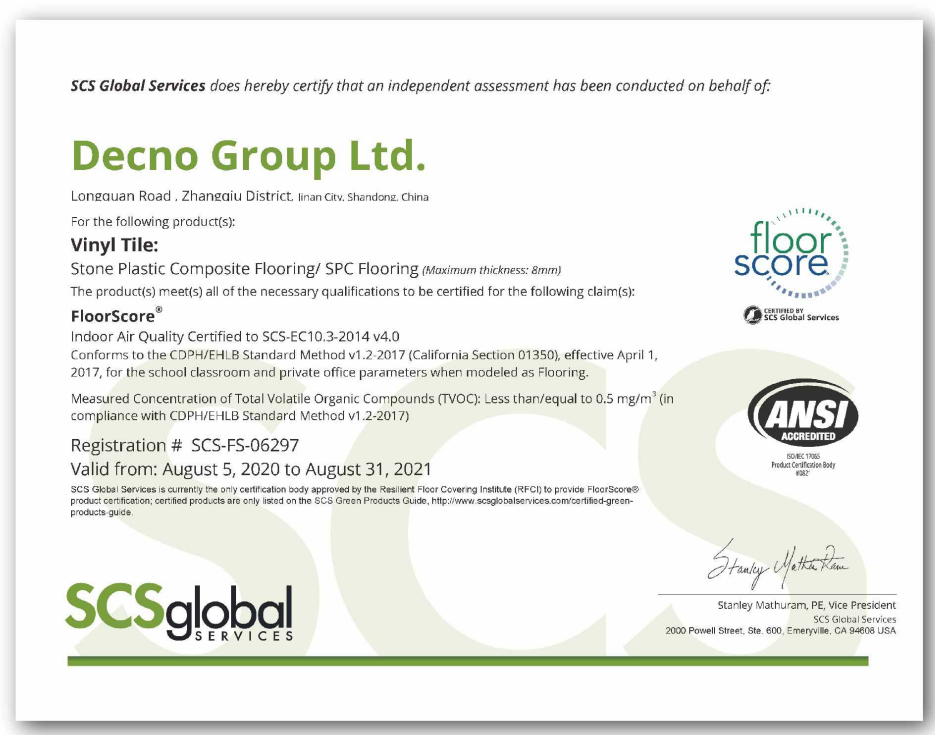 10.Inspect the manufacturer
A competent manufacturer has strict quality standards and inspections. It will innovate and improve the product attributes only for providing the best flooring to the consumers.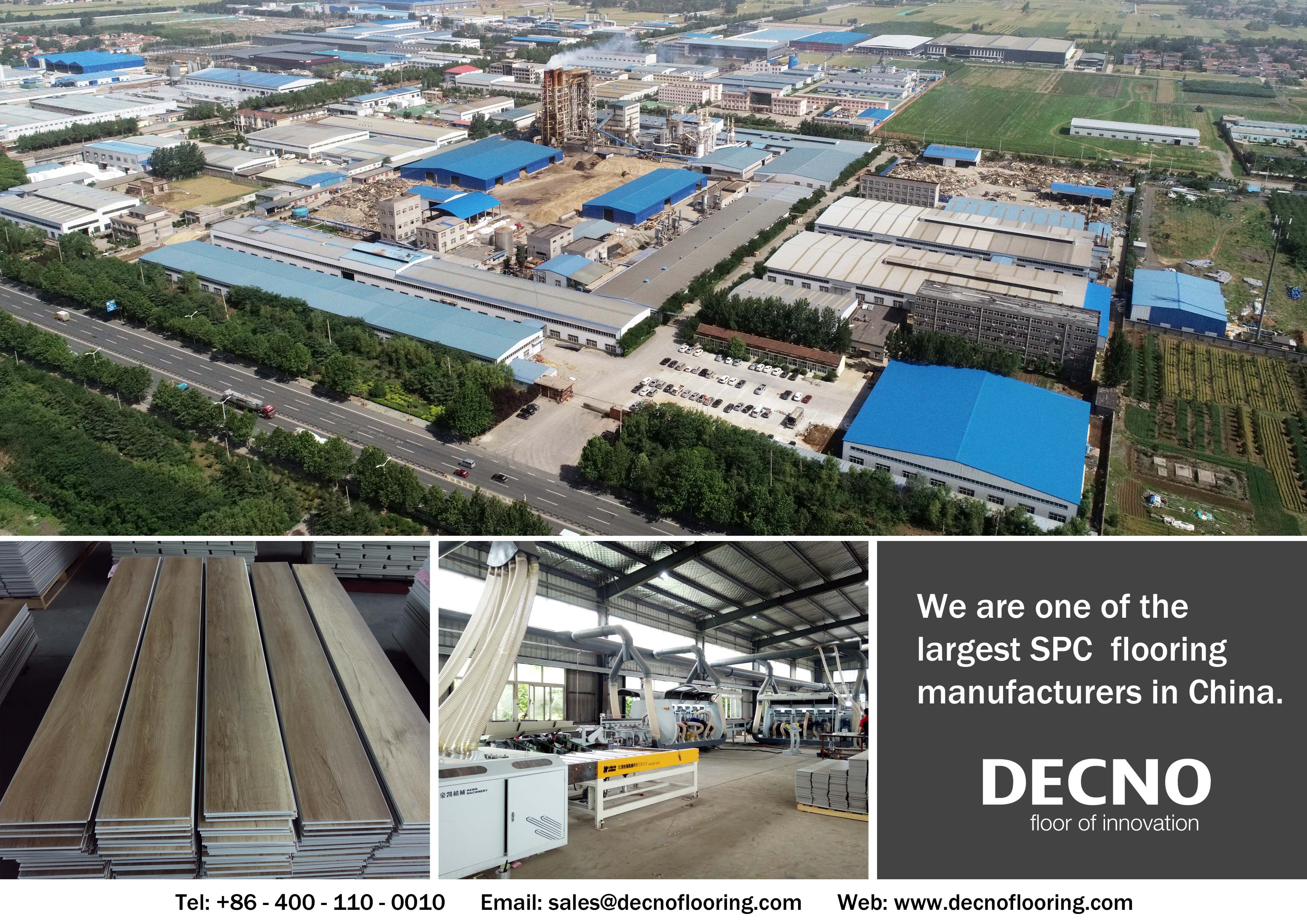 11.Waterproof SPC Vinyl Flooring
SPC flooring has elite performances on waterproof and moisture-proof. It will not mold in humid environment. No expansion or deformation even if you soak it in the water.