DECNO will attend Domotex Hannover in Germany, Stand Hall13 G31, 10 - 13 January. 2020. We accordingly invite you to visit us on DECNO Booth.Exhibition products of Domotex Hannover in Germany.This time, except the normal flooring products, DECNO also will bring the Innovative products,like the waterproof flooring ,SPC flooring/Rigid core flooring with improved technology,like the E.I.R SPC flooring, Wood veneer SPC flooring,SPC flooring Dryback,Herringbone SPC flooring, Ceramic SPC flooring ,Extra wide SPC flooring ,SPC flooring with IXPE, SPC flooring with cork as well the trend leading decors suited the Market.
1.Wood veneer SPC flooring
SPC Wood veneer flooring (Engineered wood SPC) is a innovation new SPC Flooring.It's structure is multiple of uv coating, wood veneer and SPC rigid core, formed by cold pressing.SPC Wood flooring stands for Engineered Wood SPC, it is real wood veneer with SPC core.SPC flooring with wood veneer,size:1220*180mm.SPC flooring Wood veneer-inheriting the classic beauty of real wood and preserving the natural wood flooring texture, makes your home fresh and more natural.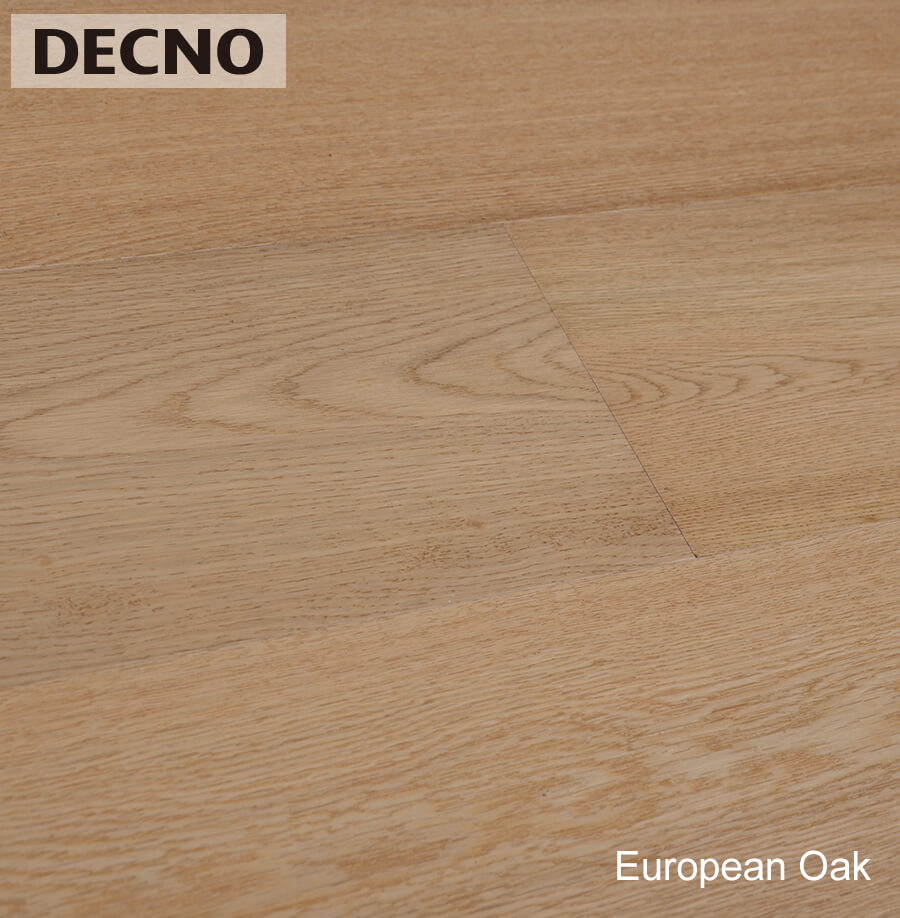 2.SPC Dryback flooring
SPC Dryback flooring is an upgrade to LVT flooring,The installation of SPC Dryback is very straightforward and simple.SPC Dryback flooring Dimensional stability, not easily deformed,Large areas can be laid,will offer a super performance for many years to come.SPC flooring has become more and more popular with homeowners. It has the realistic look of wood flooring or ceramic tiles but is more practical in every way.SPC Dryback flooring is suitable to use in any room in your home. Bedrooms, living spaces, kitchens, bathrooms can be transformed.SPC Dryback is a very thin but durable floor covering, so is perfect for anyone covering over an existing floor, or undertaking household renovations.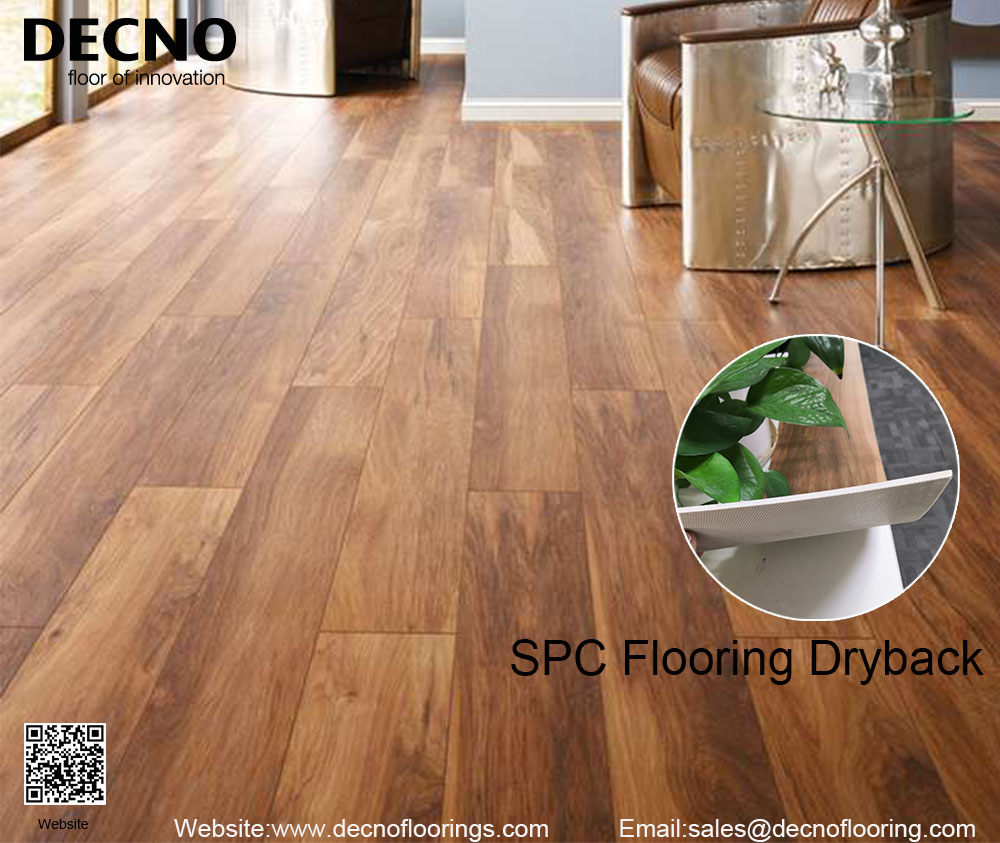 3.EIR SPC flooring
SPC's Embossed in Register (EIR) technology. When Pressing the steel plate,it need to synchronization with decoration film. Adopting the synchronous positioning of decoration and pressing technology to make the surface of flooring sunken fluctuate and color change can in accordance with the natural grain of wood which can make the third dimension of flooring enhance obviously.Meanwhile there will be a vivid solid wooden installation paving effect.To desire customers requirement about Rigid Core SPC Flooring Embossed in Register (EIR) surface, DECNO has purchased the newest EIR production equipment. EIR products are extruded by five roll extension line. The first and the second roll are used to extrude thickness; the third roll is shading roller; the forth one is cold pressing rubber roll; the last one is cold pressing tread patterns roller. DECNO owns advanced production technology , and creatively realizes the effect of Embossed in register pattern on the surface of SPC Vinyl flooring.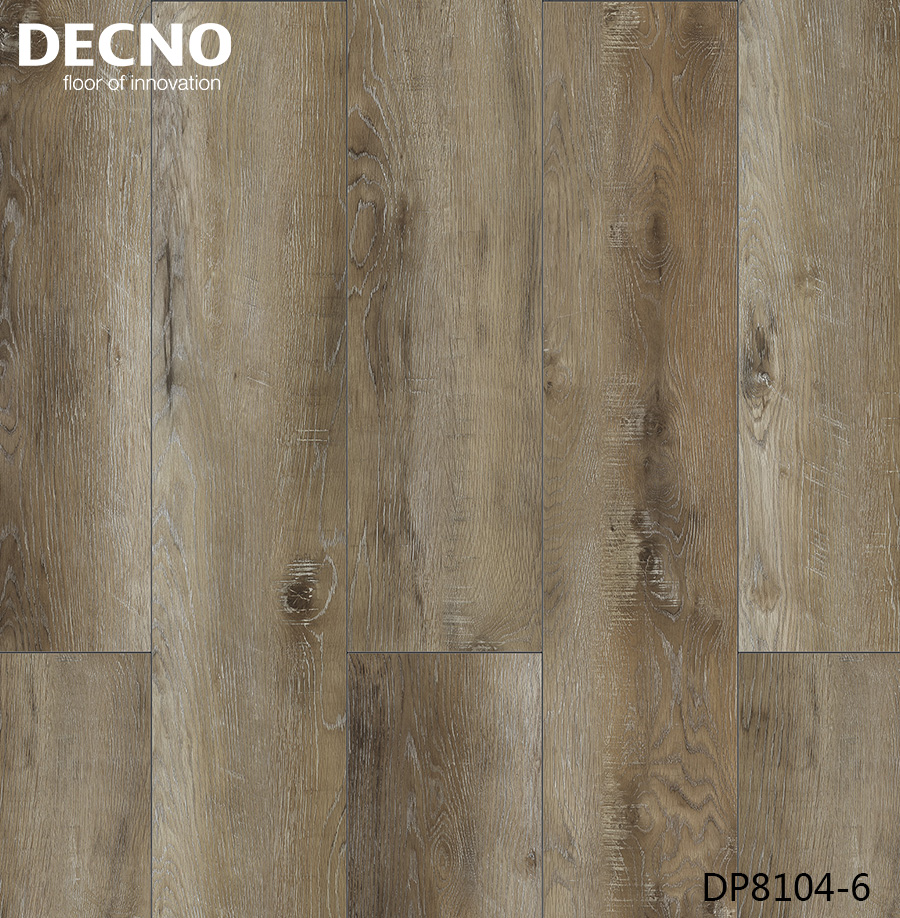 4.SPC Herringbone flooring
SPC Herringbone, it's part of an exciting new flooring segment.The SPC Flooring can be laid in herringbone patterns,Walk on SPC Herringbone flooring, enjoy a unique and comfortable lifestyle.With our super technology of Herringbone,special shape of Herringbone, it will provide the space a unique feeling of quality and dignity. in order to add more conform to the floor, we can added IXPE under the floor so that you will be feeling amazing when you walk on SPC Herringbone flooring.The SPC Herringbone flooring is widely used in hotels, living rooms,bars…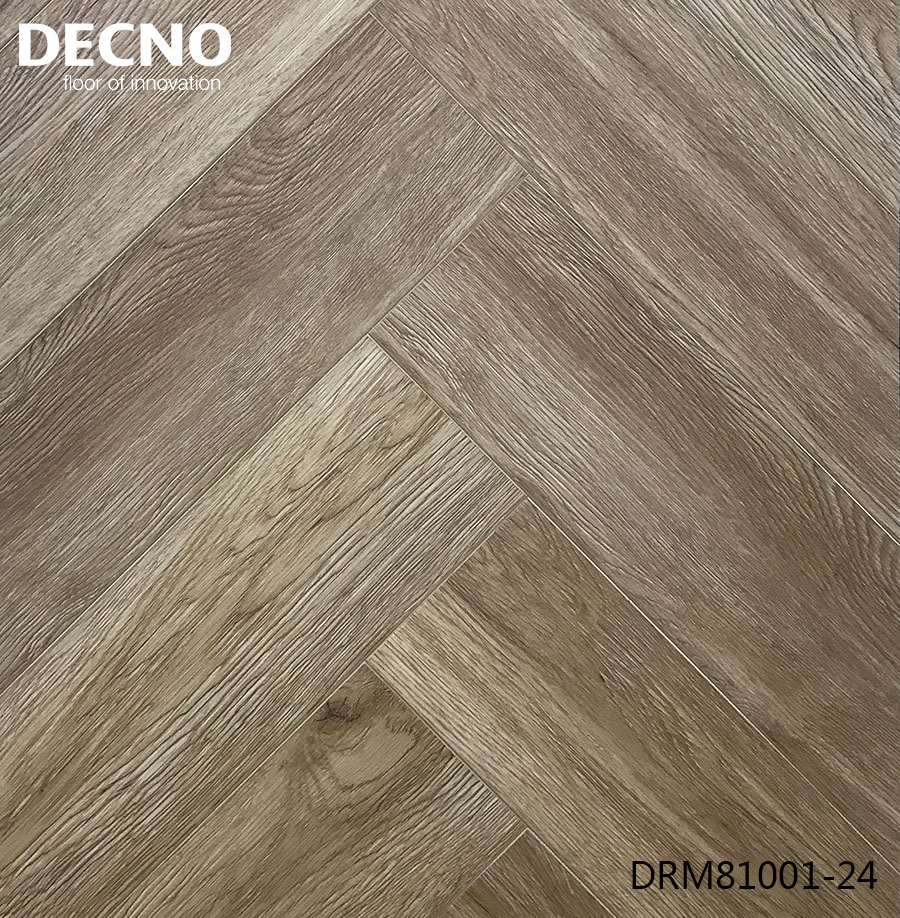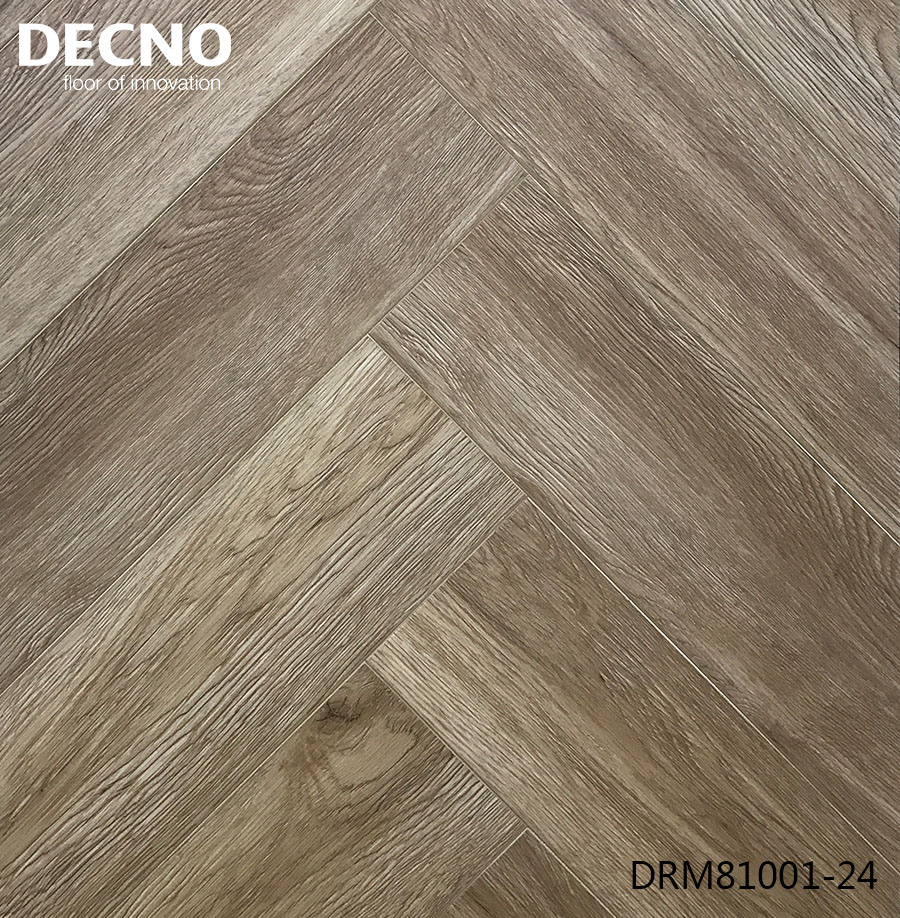 5.SPC flooring with xpe/cork
SPC flooring with xpe/cork,can noise reduction, mute and enjoy a comfortable life.It can increase the cork floor mat in the bottom of SPC floor. The cork is a material with very light and flexible, good sealing, good insulation of noise, insulation and shock absorption. It owes the properities of environmental protection, sound insulation, moisture, etc. Families can enjoy a more quiet and comfortable indoor environment.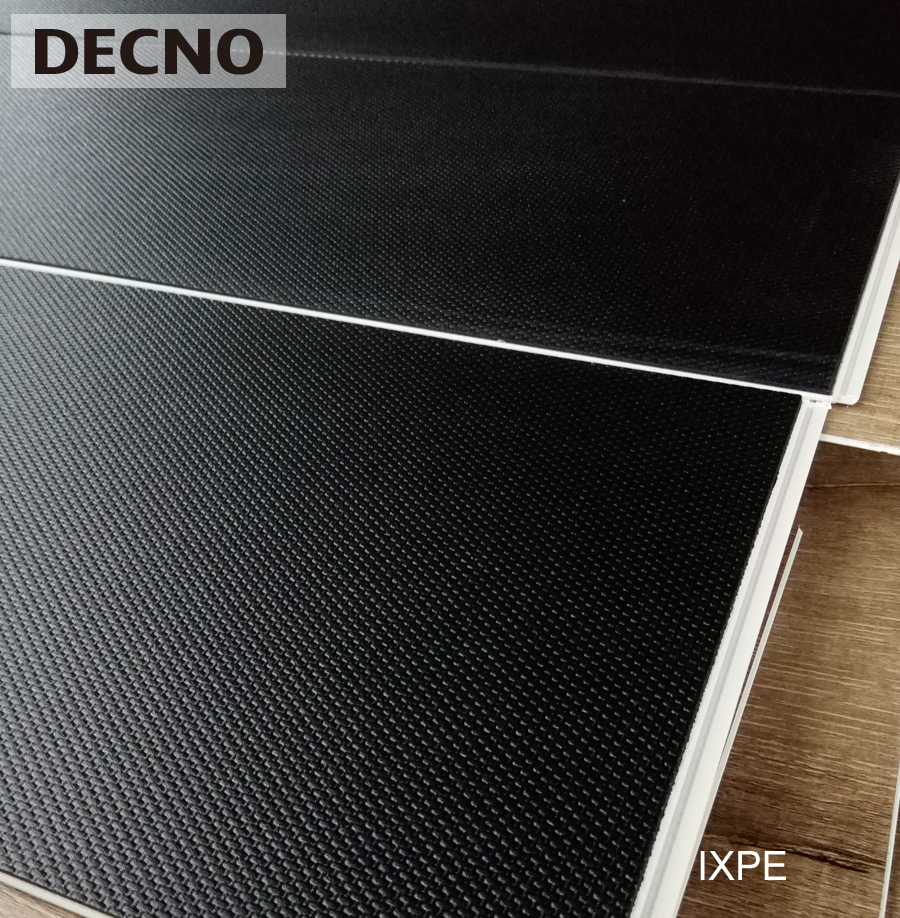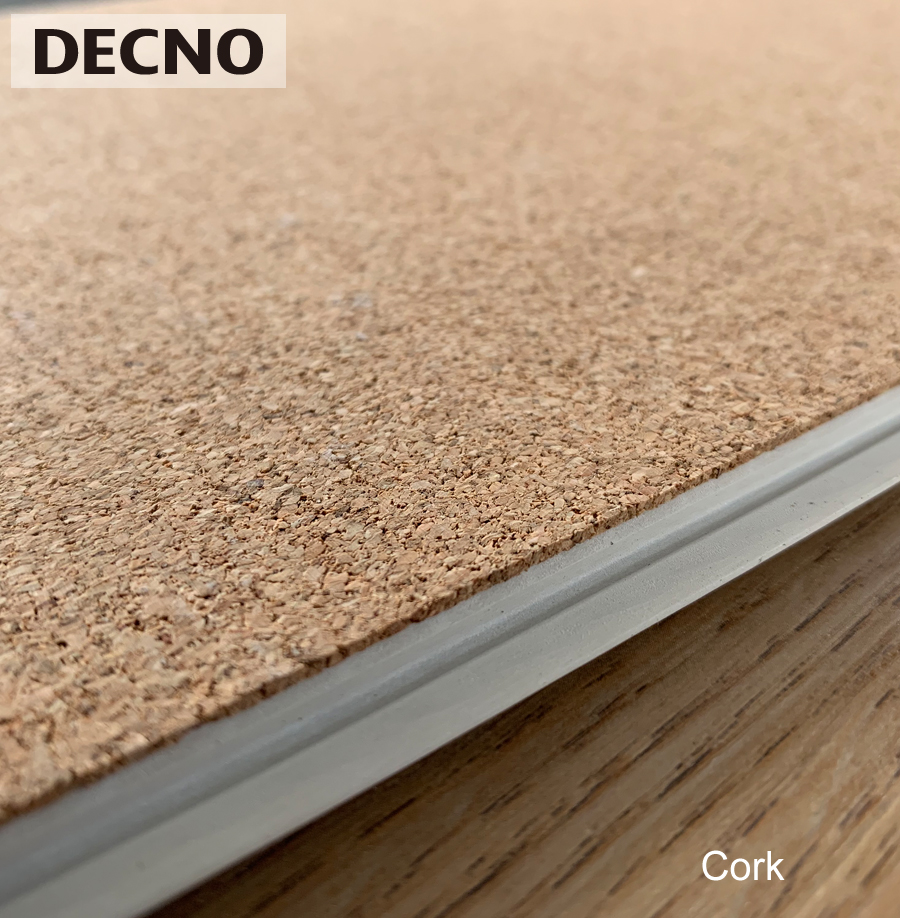 6.SPC tiles flooring
SPC tiles flooring are innovative product of SPC flooring. Recently DECNO is succeed to produce stone surface SPC flooring which solves the technical problem caused by ceramic tile for many years ,it is easy to installation an has a low cost,can choose color which approaches the feeling of real ceramic/marble.SPC rigid core flooring combines the strength of stone and the beauty of ceramic/marble,One for all solution for your home decoration.Because of SPC flooring excellent product performance which is more and more recognized by customers and it will be seize more market share.