Under pandemic circumstances, people pay more attention to health and cleanliness than ever, and it has become a new trend of lifestyle. Hand sanitizer and disinfectants have been used much more frequently, for their own, and for their living spaces. Flooring, as the foundation of a room, gets the most contact with people in everyday life. Obviously, it is vital for a floor to be clean and healthy as well. In the past, consumers concern more about the floor's eco-friendliness, whether it is formaldehyde-free or phthalate-free. Actually, to build a healthy and clean home system, this is only the beginning.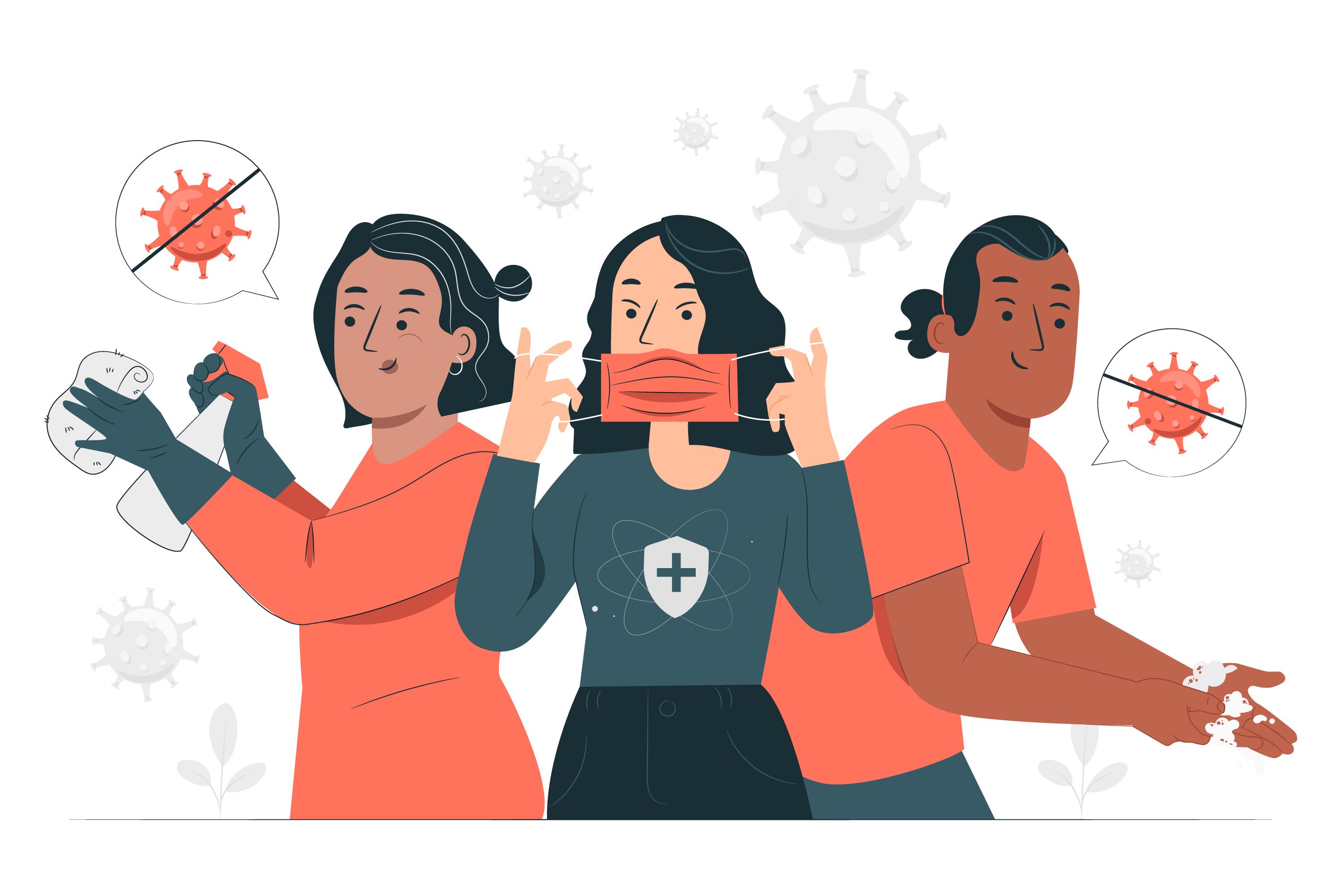 The Secret of DECNO Healthy Hygienic Flooring.
Healthy DECNO Flooring, the first step to guard your families.
Do you ever have these kinds of experiences when you in a space such as watery eyes; burning sensations in eyes, nose and throat; coughing; wheezing; nausea; and skin irritation? These are the adverse effects when you are exposed to the air at a formaldehyde level exceeding 0.1 ppm. It would be lethal for long-term exposure and it has been named as a know human carcinogen. Some other harmful materials such as phthalates, heavy metals such as lead, cadmium and chromium can damage the liver, kidneys, lungs, etc.
Home, the final sanctuary, is where we have laughs and songs. DECNO flooring aims to shield the haven for everyone.
We use 100% virgin material without any harmful scraps. Formaldehyde-free, phthalate-free and no heavy metals contained, no VOC emission, which are all certified by SGS. Non-toxic during the whole production. Let you breathe easier and deeper.
The Secret of DECNO Healthy Hygienic Flooring
With all the efforts we put, we can offer you the floor that everyone needs-a green, healthy, clean and hygienic covering from top to bottom,24/7 protection. A true flooring solution to that can settle any concerns you may have.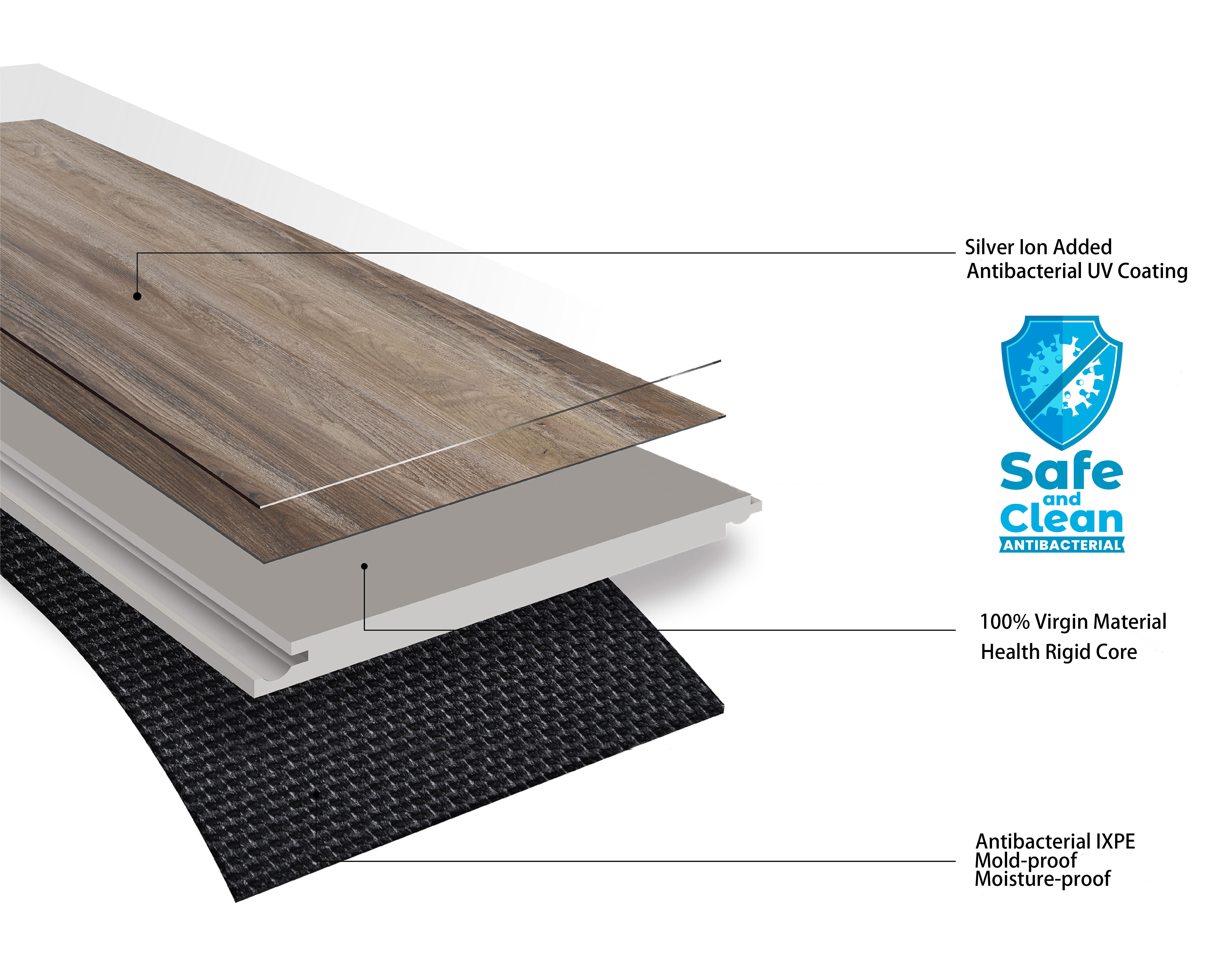 The Secret of DECNO Healthy Hygienic Flooring
Silver Ion Antimicrobial DECNO Flooring, the ultimate shield for your space
Floor, a surface people would walk on, sit on and baby would crawl on, probably is the largest area decoration space in a room. Home office and home gym have become a new way of working and workout. We get the most intimate touch with flooring than you ever imagine. We would not think about that the floor has carried such a responsibility-to be clean and hygienic itself ever before.
For us, anti-bacteria is not merely a slogan, but a deed and a technique applied to our flooring, gives you constant protection from two perspectives.
The Secret of DECNO Healthy Hygienic Flooring
First, the coating.
Coating, as an important part of a floor, sometimes will add significant attributes. As an antimicrobial coating, we incorporate silver ions into UV paint, which can offer continuous product protection against bacterial growth.
Silver ion has been known to be effective against a broad range of microorganisms. Significant reduction of S.aureus and E.coli cells has been observed, and each bacterium's metabolism reproduction has been inhibited and prevented. It can penetrate bacterial cell walls and changing the structure of cell membranes and even resulting in cell death.
DECNO hygienic flooring can reduce up to 99% bacteria and provides 24/7 continuous protection. It will remain effective even after long-term use and can't be washed off, worn away or leached out, and perform validly against normal bacteria and stubborn bacteria.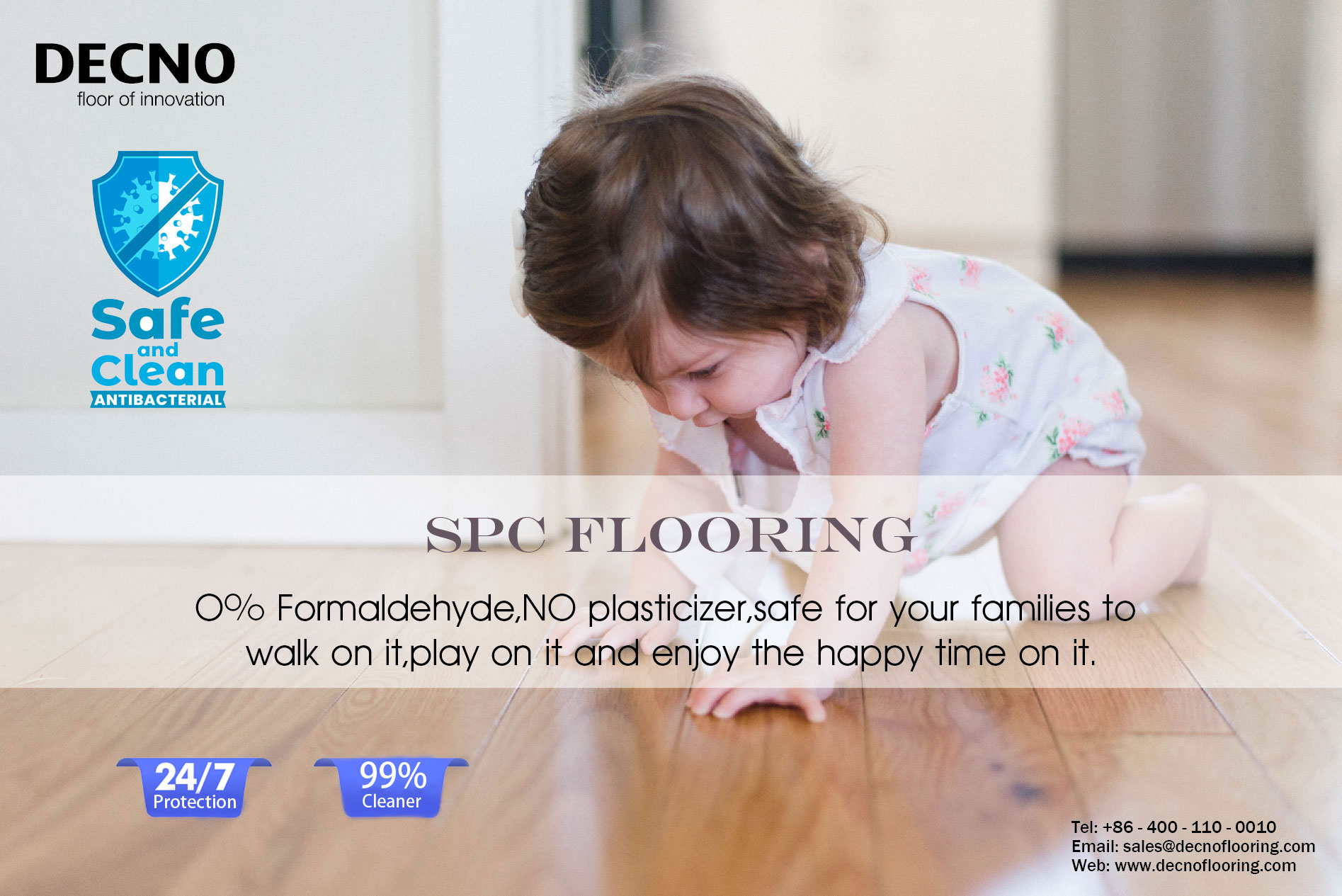 Second, the IXPE underlayment.
Almost all the floors have the IXPE as one of the underlayment options. It can absorb the sound, reduce impact, insulate thermal and have a better underfoot feel. These are the normal functions of IXPE. Besides these attributes which ours even perform better, we have an additional attribute, which is antibacteria.
Our innovative antibacterial underlay is moisture-proof, mold-proof and fungi-proof. The closed-cell structure can help to provide better moisture protection, and no film needed. No environment and conditions created for bacteria to grow and develop.