Wouldn't it be nice to install welcoming floors in areas such as cafeterias, bathrooms, and entryways without having to worry about potential moisture or water damage? That's why waterproof flooring has become one of the fastest growing trends in today's commercial flooring market. Below, we will examine some of the trendiest waterproof flooring options available today.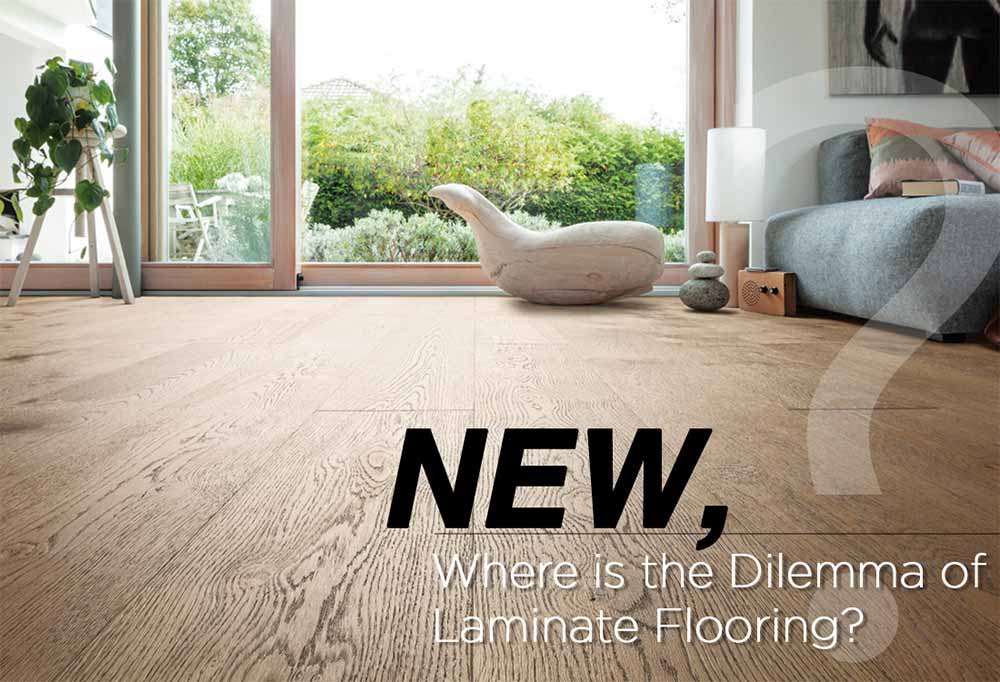 (一) Ultra Core---Waterproof laminate flooring
Now-days the leading trend for DECNO is the Waterproof Laminate flooring--- Ultra Core flooring.
Waterproof laminate flooring combined the natural wood aspect with innovative high-density black substrate ,which ensures a genuine, mufti-functional, waterproof and mildew resistance laminate flooring.
The black HDF substrate contains the core technical advantages of atomic hydrogen and activated carbon, plus with the four edge waxing, which improves the waterproof degree of the whole floor plank.
Now there is a laminate flooring option for every room in the house — including kitchens and bathrooms.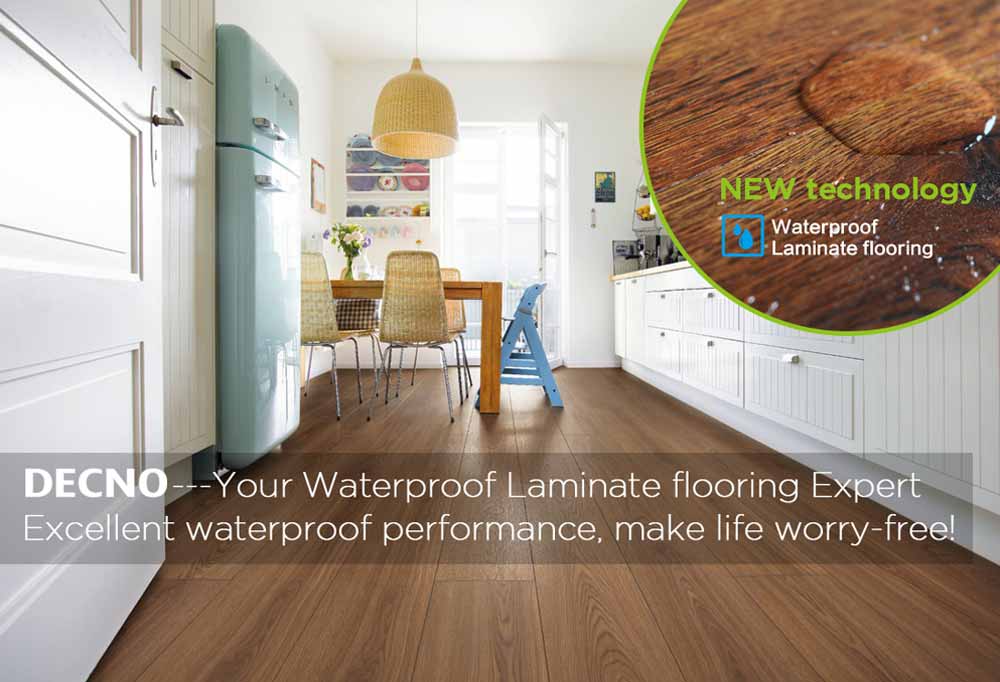 The Performance Test:

Technical advantages:
1 Black HDF Boards: ultra-high density, unique technology containing activated carbon and atomic hydrogen
2. Waxing: Double waxing treatment to enhance waterproof performance
3. Waterproof & Anti mildew: Super waterproof performance, perfect for any room ,including bathroom, kitchen, basement etc.
4.Installation over larger area: 4 times larger than the normal flooring,the Ultra core laminate flooring can be installed without the transition accessories, which makes a more beautiful finish and outlook of the flooring.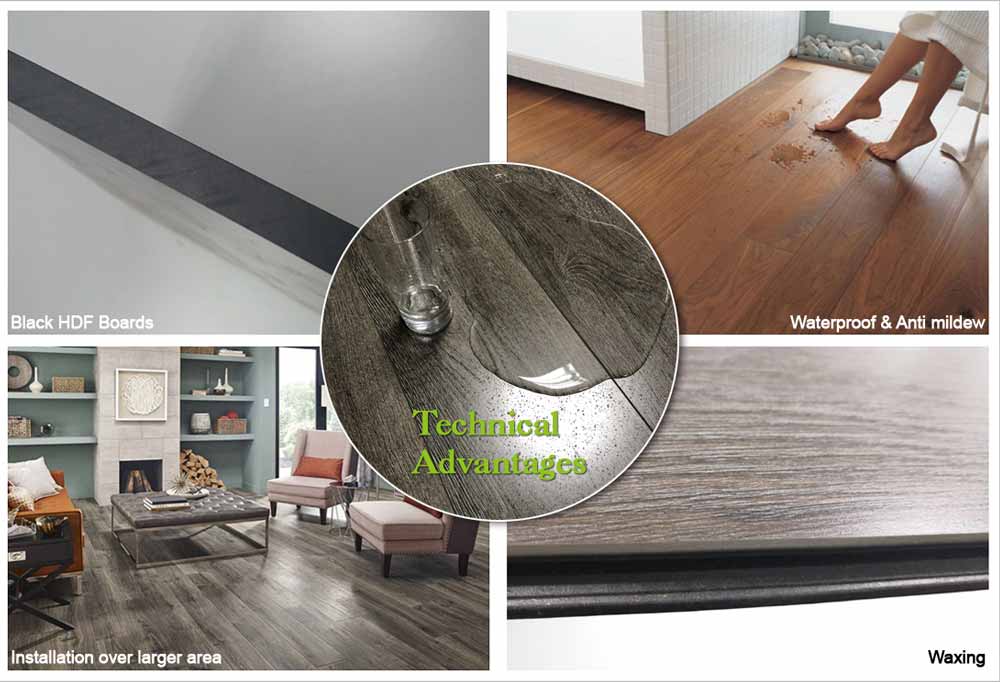 (二) Super core--Waterproof SPC Flooring

DECNO SPC Rigid floor—Diamo is the next evolution in sheet vinyl flooring. With advanced printing and texturing technologies,
Complete 100% waterproof,durable,hygienic and recyclable.
Diamo is the best-looking, best-performing sheet vinyl floor in the market.
Each product of Diamo provides a broad range of natural designs, from realistic wood grains to elegant stones and rustic slates - choose the one that suits your lifestyle and your home.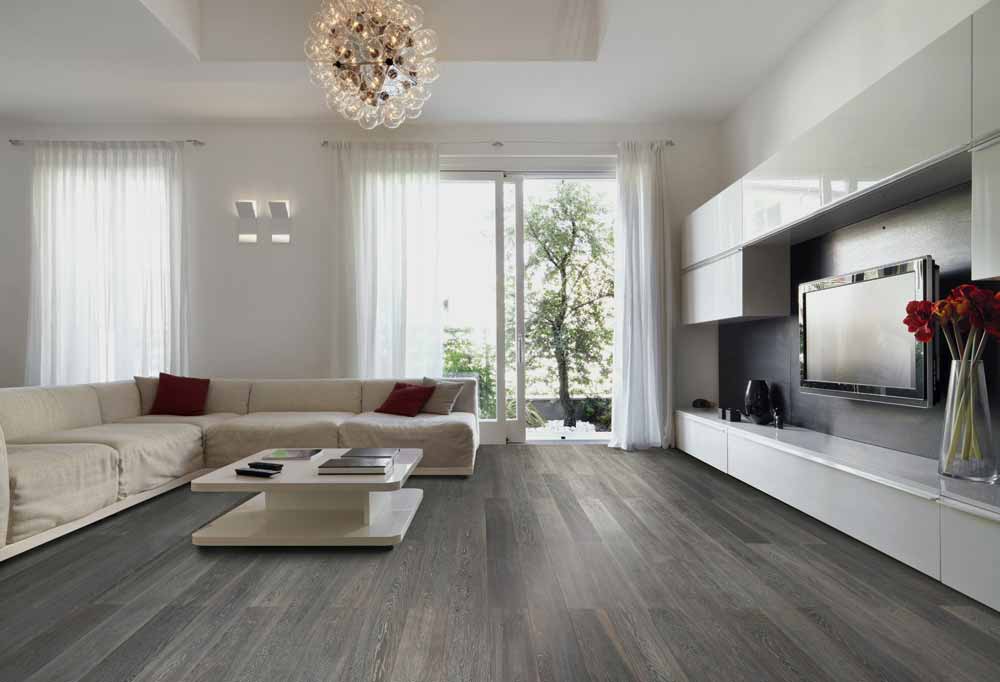 Advantage of SPC Flooring:
1)Waterproof and Dampproof
As the main component of SPC is stone power, so it performs well with water, and mildew will not happen with high humidity.
2)Fire Retardant
According to the authorities, 95% of the victims were burned in the fire caused by the toxic fumes and gases. The fire rating of SPC flooring is NFPA CLASS B. Flame retardant, not spontaneous combustion, leave the flame automatic out in 5 seconds, won't produce toxic of harmful gases.
3)No Formaldehyde
DECNO SPC is high quality stone power & PVC resin, without harmful material such as benzene, formaldehyde, heavy metal.
4)No Heavy Metal, No Lead Salt
The Stabilizer of DECNO SPC is Calcium zinc, no lead salt heavy metal.
5) Dimensionally Stable
Exposed to 80° heat, 6 hours---Shrinkage ≤ 0.1%; Curling ≤ 0.2mm
6) High Abrasion
SPC flooring has a transparent wear-resisting layer, whose revolution is up and higher than 10000 turns.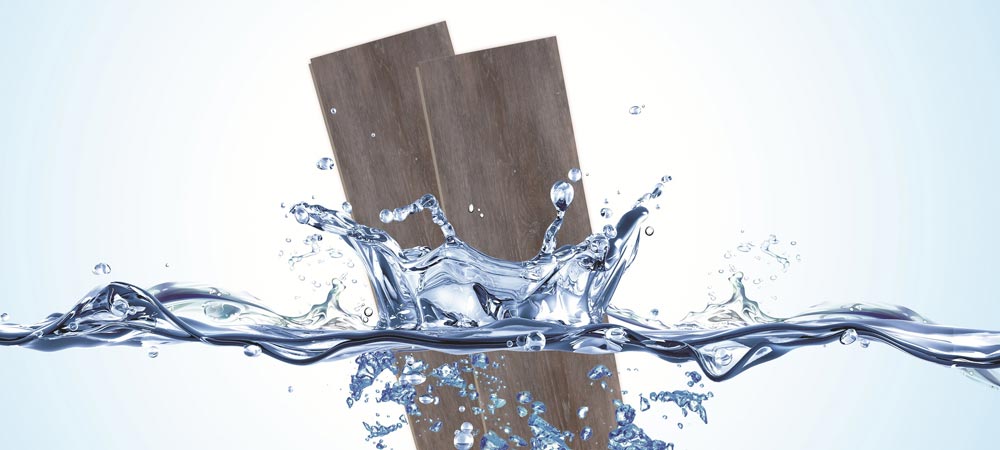 Floor industry trends:
The hottest new thing on the flooring market is waterproof flooring, and DECNO is here to show you the best waterproof flooring options on the market. Now you can get that gorgeous, homey wood look you've been craving in every room of the home.
Get ready to dive head first into the world of waterproof flooring.