As the world's leading trade fair for carpets and floor coverings, DOMOTEX is a promoter of new business, trends and innovations. As a leading vinyl flooring manufacturer in Asia, DECNO will gather in Hannover, Germany from January 12 to 15, 2023, with thousands of exhibitors from over 100 countries.
Meet DECNO, Meet Floor Innovation. DECNO has been committed to flooring manufacturing for 25 years and has won the trust of more than 586 flooring distributors and brands from 76 countries around the world. DECNO will present the latest product developments at DOMOTEX 2023.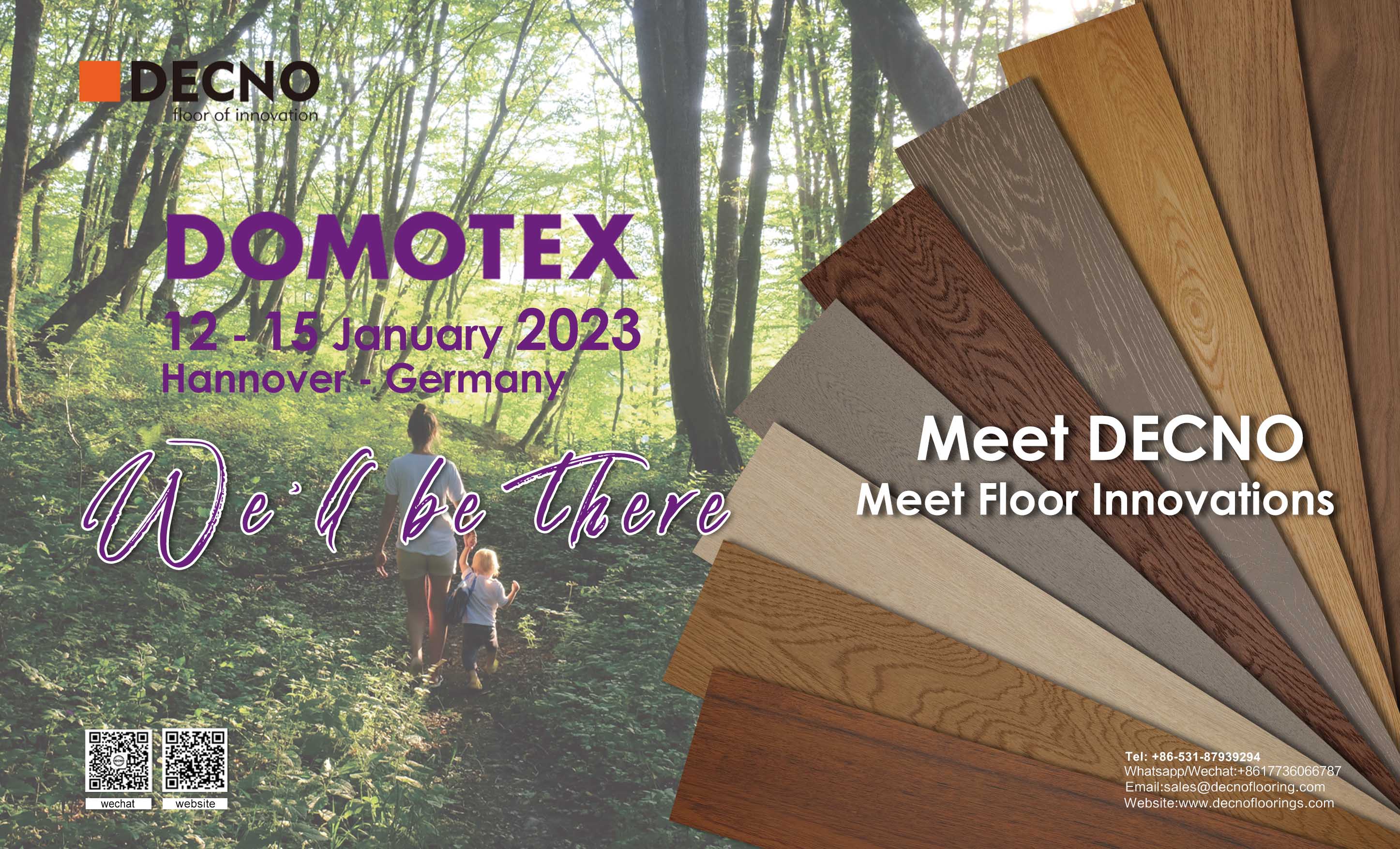 1. Hardwood SPC Flooring (VSPC)
Real wood veneer, but completely waterproof. Hardwood SPC Flooring not only obtains natural texture, but also obtains excellent dimensional stability, durability and toughness. And its core is rich in magnesium oxide, which can continuously release healthy magnesium ions. Hardwood SPC Flooring is the perfect combination of aesthetics and performance to meet the real needs of your customers.
2. Herringbone SPC Flooring
The herringbone pattern has come from centuries and is still one of the most active elements in interior design. At DECNO, herringbone is not only available in wood grain finishes, but stone grain finishes are also provided, which is a unique and elegant feeling. The easy-to-install locking system - Unidrop X, will greatly reduce its installation difficulty and save time and costs. We have also produced installation tutorials available to our distributors and brands.
3. EIR SPC Flooring
A seamless zig-zag pattern while allowing the surface texture to follow the wood grain pattern in the image. It is also waterproof, easy to install, stain and scratch resistant, making it popular among homes looking for a great impression.
4. SPC Wall Panel
If you are tired of small size, try the big size SPC wall panel 2600mm x 600mm form DECNO. With the locking system, it can be installed on your wall more easily and quickly. Surprisingly, the SPC wall panel can be matched with your SPC floor to realize the design style of the integration of the floor and the wall. Let your floor climb up the wall.
5. Luxury Vinyl Tile (Rhombus Design)
Known for being waterproof and durable, LVT is and ideal choice for high-traffic commercial spaces. While retaining its superior performance, DECNO needed it to be different. The diamond-shaped LVT has a more active visual factor in the space, arresting your eyes faster. (A 3D diamond pattern that creates the illusion of depth and direction on a two-dimensional floor)In addition, more multi-shaped luxury vinyl tiles and planks are waiting for you to discover in DECNO.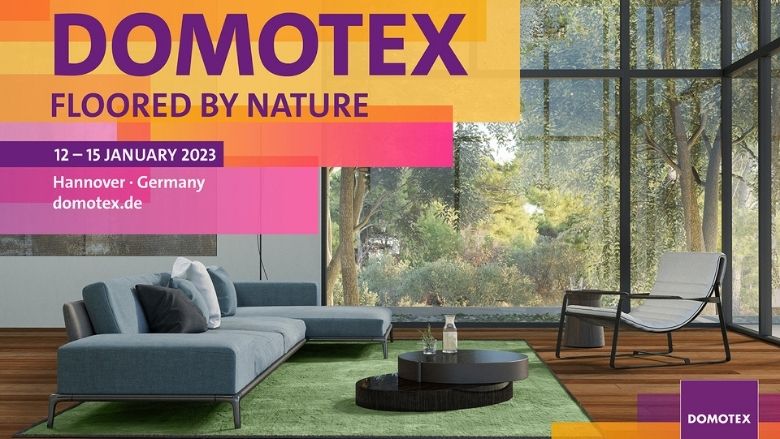 DECNO aims to manufacture the best flooring for brands and always wins in the industry with innovation. DECNO will once again showcase our unparalleled product quality and innovation capabilities to carefully targeted buyer groups in the world's most promising markets at DOMOTEX 2023. We look forward to witnessing this moment with you.