SPC(Stone plastic composite) Flooring,Also called SPC Rigid Vinyl Flooring, which is a new environmental friendly floor based on high-tech development. The rigid core is extruded. Then the wear-resistant layer, PVC color film and rigid core will be heating laminated and embossed by four-roller calender at one time. The technology is simple. The floors are fitted by click without any glue.
Depend on its excellent environmental protection property, stability and durability, SPC flooring is widely welcomed by customers from develop countries and Asia Pacific markets.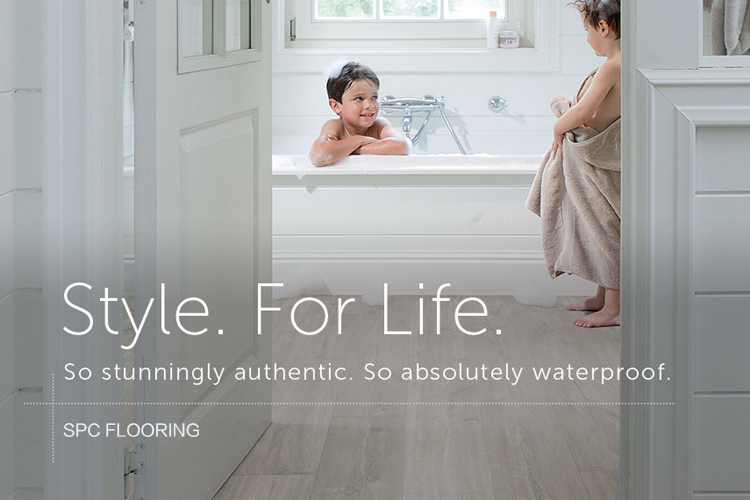 1.Environmental friendly, formaldehyde-free
SPC flooring materials are natural materials, which free of heavy metals, phthalate, formaldehyde and other harmful substances. They are also meet the standards of EN14372, en649-2011, IEC62321, gb4085-83.
2.Waterproof&fireproof
SPC flooring are mainly made of wear layer, Mineral stone powder, polymer powder etc., which are naturally not afraid of water. So you don't have to worry about that it will blister, mildew or out of shape due to temperature fluctuation. It can be used in bedroom, living room, toilet, kitchen, balcony etc. The fire resistance and fire prevention can reach to class B1, so SPC flooring can be used in public space.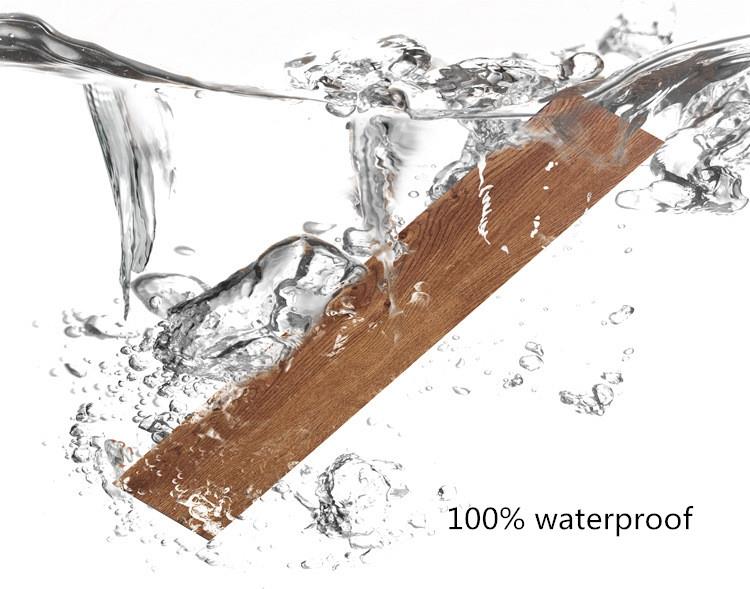 3.Flexible& with good foot feelings
After treated by a special process, the thermal insulation properties of the surface layer become better. It won't feel cold when walking on the floors. The foot feels will be more comfortable. The substrate is added to the flexible rebound material layer, which has a very flexible rebound performance. It is ok to bend 90 degrees repeatedly. So you can play on it without worrying about falling. It also has good elastic resilience under the impact of heavy objects.
4.Non-slip SPC flooring
The surface material of SPC flooring have a non-slip design. SPC flooring have excellent anti-skid performance because of the low heat transfer coefficient. Compared with ordinary tile and stone, SPC flooring will feel more astringent if there has some water on its surface. It is to say that the force of friction will goes up. It's not easy to slide. So within all the decorates material of ground, SPC flooring are the first choice for the public place with higher safety requirement such as toilet, bathroom, hospital, nursery school, care center, rehabilitation center, school and so on.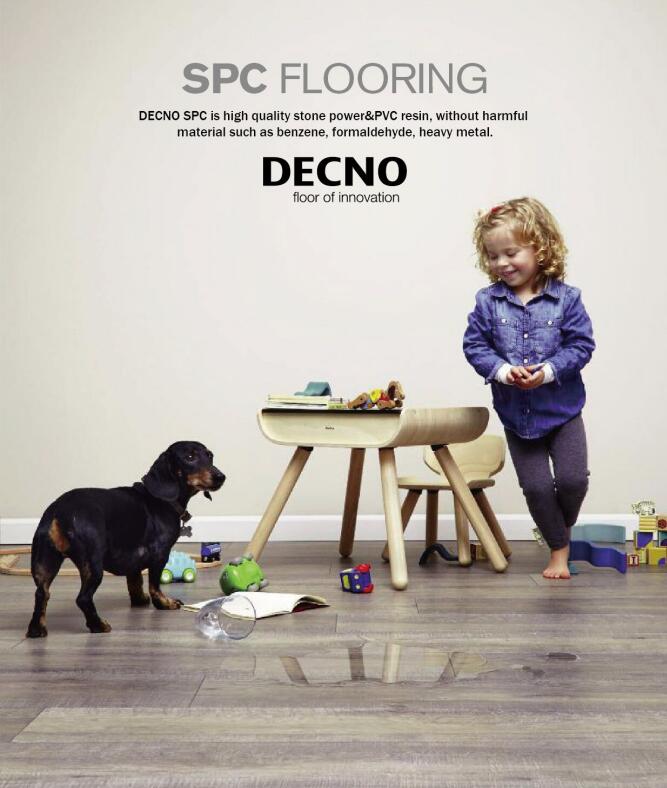 5.Wear-resisting & long service life
Generally speaking, the wear-resisting of SPC flooring can achieve around 16000 turns or higher. With the property of super wear-resisting, impact resistance, and not easy to deformation, the SPC flooring can be used more than 20 years.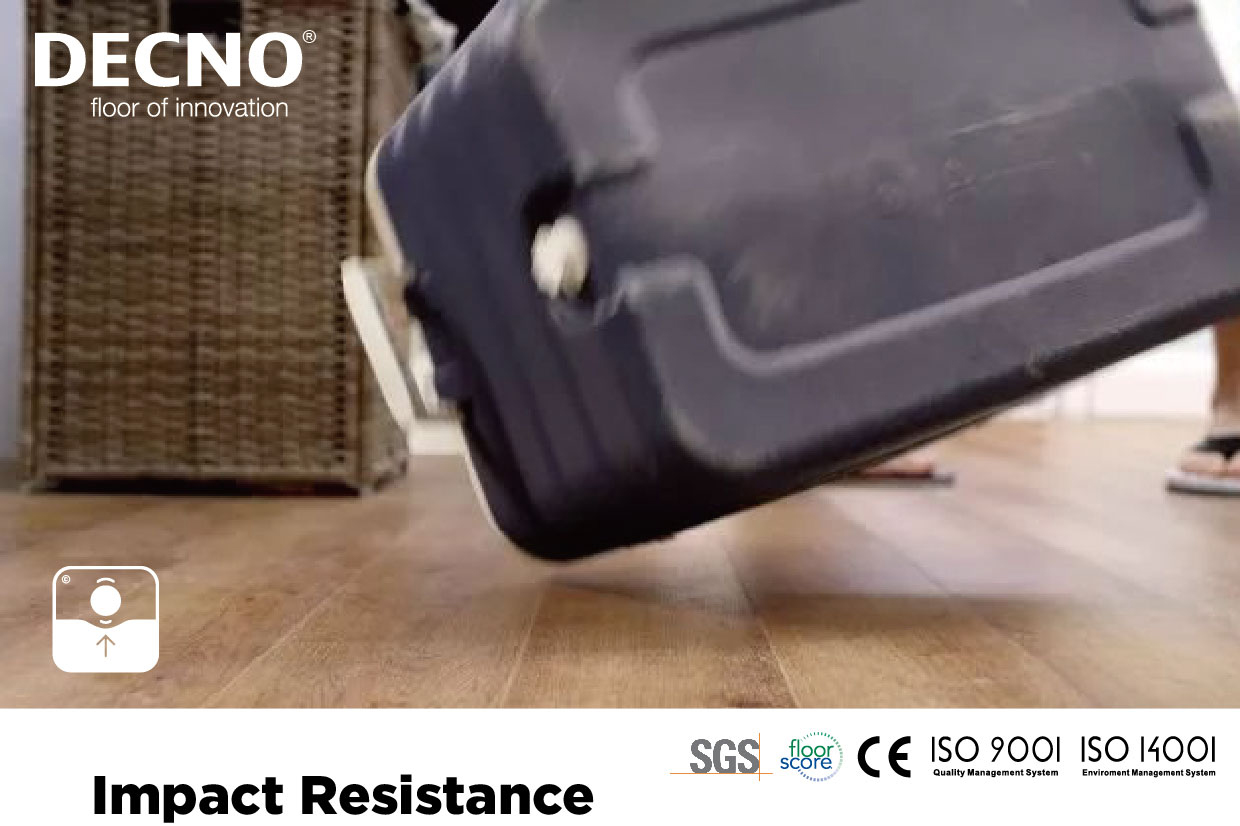 6.Easy and quick installation
The lock type of SPC floor adopts international patent. Aligning both sides of the bayonet , then they can be buckled together. It is very easy to installation. The ground also need not do special treatment, it can be installed directly after making level/self-leveling. It can be installed on the original ceramic tile or floor directly. The old ceramic tiles needn't be knocked again. SPC flooring is very suitabe for old house renovation.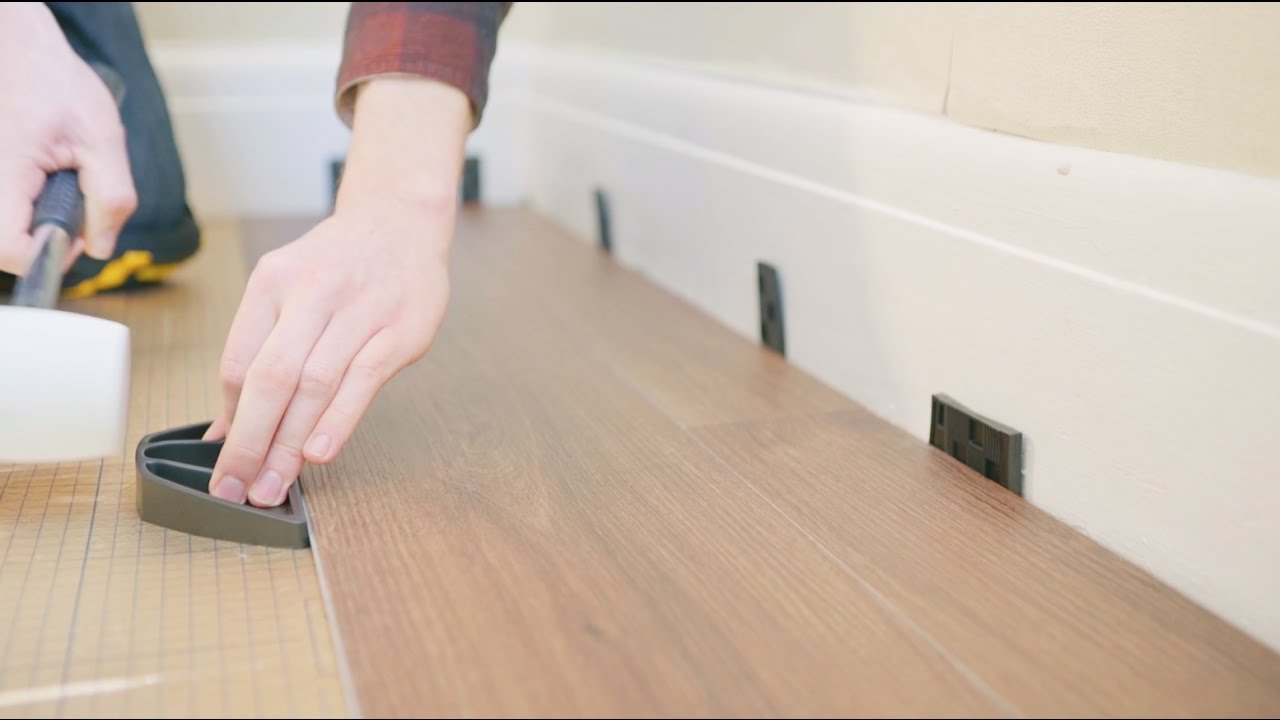 7.Adaptive underfloor heating, heat preservation and energy conservation, non release harmful gases
Stone powder substrate layer is the same as mineral rock, which with good thermal conductivity and thermal stability. After reaching a certain temperature, the heat will be released evenly. So it is very suitable for installing underfloor heating. The flooring can achieve effective insulation because of the substrate's flexible resilient layer and the wear-resistant layer on its surface. SPC floor does not contain formaldehyde and harmful substances by itself, so it willn't release formaldehyde and harmful gases after being heated.
8.Sound-absorbing & noise protection
IXPE/CORK floor mat can be pasted in the back of SPC floor , which can play the role of sound absorption and noise reduction. After choosing SPC flooring, you will no longer need to worry about that your thought is affeted by the sound of high heels tapping the ground in quiet environment. Such as in hospital ward, school library, lecture hall, theater and so on. SPC floor can provide you with a more comfortable, more humane living environment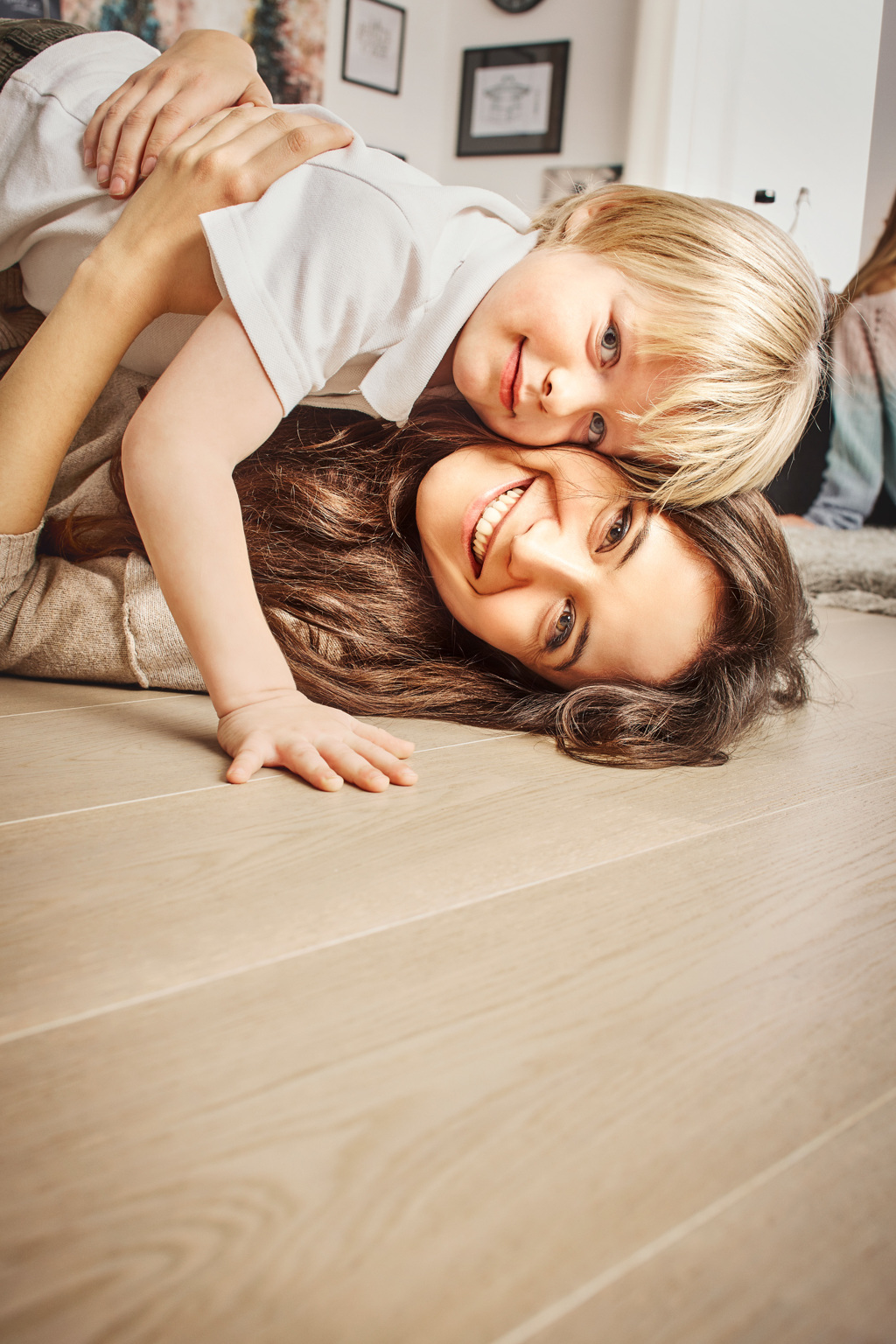 9.Easy maintenance and cleaning
SPC floor is very convenient to be maintained. It can be wiped by a mop if the ground is dirty. DECNO SPC flooring adopts unique double UV coating, so that the product has a good anti-fouling performance.
Even if a child doodles on the floor, or if the spice shaker in the kitchen is knocked over, it can be easily cleaned.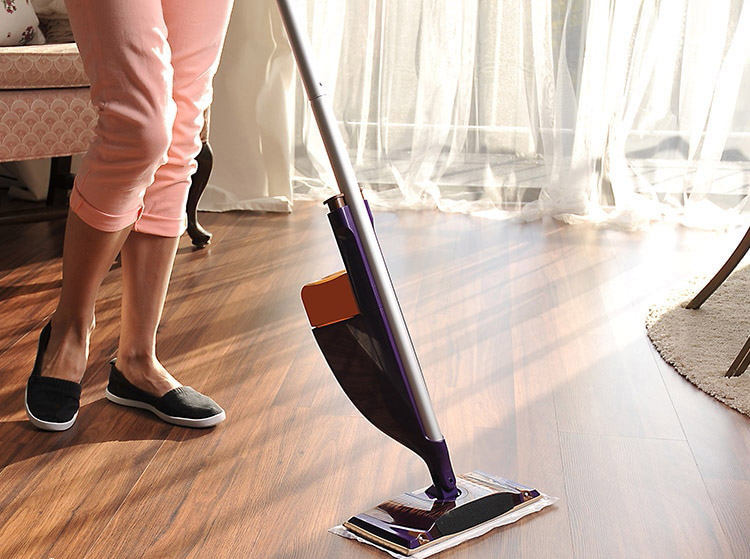 10.Stone surface SPC flooring
DECNO has been committed to production innovation and R&D. Recently, DECNO successfully produced a stone surface SPC flooring(ceramic SPC flooring), which is 800x800mm, 600x300mm in size and the same as tile. Solved the problems that has plagued people's lives for many years. It has the property of anti-skid, well foot feels, easy to install, low cost. Nowadays it receives more and more customer's recognized, and it's going to grab more market share in the tile. SPC rigid core floor combines the beauty of stone, which provide a comprehensive solution for your home decoration.