DECNO, as a premier worldwide SPC flooring and laminate flooring manufacture, our journey began back in 1997 with a commitment to bringing happiness by manufacturing the best flooring.
Today, DECNO has grown into the leading flooring manufacturer with 586 partners in 75 countries all over the world, total sales volume reaches 68,000,000 sqm. But we never rest on laurels, lead the market trend and provide exceptional flooring solutions and services to our clients and the planet are always our mission.
We produce the value, not just flooring.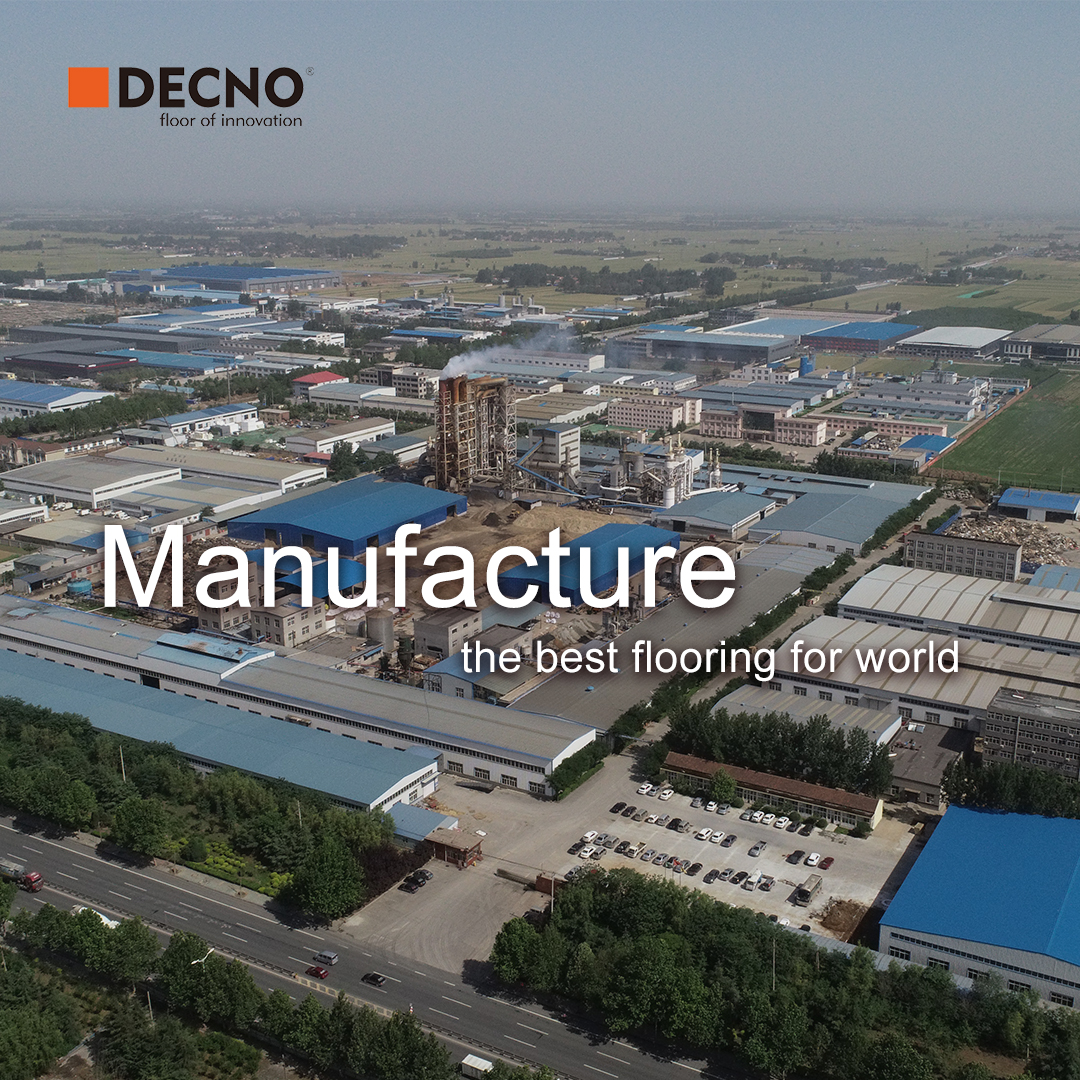 Make a Statement
Founded in 1997 with the dedication of the flooring industry, DECNO made substantial investments in manufacturing and innovation.
In 2002, the first HDF board factory was established in Shandong Province, China, with a total investment of 2,000,000 USD.
In 2007, our laminate flooring factory was set up at the same location. Due to the best-level quality and best-class service, laminate flooring manufactured by DENCO has been the darling of the market since it launched.
With more and more recognition by overseas clients, by 2014, DECNO flooring has been delivered to over 30 countries spanning the whole globe, and in order to meet the increased demands, DECNO Group established its second HDF board factory in 2015 with a total investment of 30,000,000 USD and equipped the most advanced facilities imported from Europe so that it can constantly provide the best flooring with unrivaled performance.
Awakening
DECNO GROUP has long been a pioneer in the global flooring industry. Although DECNO Group has achieved huge success, it strives to be better and the best.
After the successful appearance in front of the world, we came to realize that what the flooring business does to our planet, and we are dedicated to finding a solution to providing the best flooring without harming our environment.With that philosophy in mind and help to create a happier, safer and healthier life by offering the best flooring, DECNO innovated a new type of sustainable flooring material and debuted SPC flooring.
Set Milestone
In 2017, our SPC flooring factory was set up in Shandong Province, China.
Because of the products' excellent performance over other types of flooring and other manufacturers, DECNO SPC flooring has hit the market and swept across the world. In the same year, DECNO took part in several world-leading trade fairs such as DOMOTEX, DUBAI BIG5, SURFACE, etc. to expand its global influence with the sales volume reached more than 20 million USD. Our business has left footprints on every continent.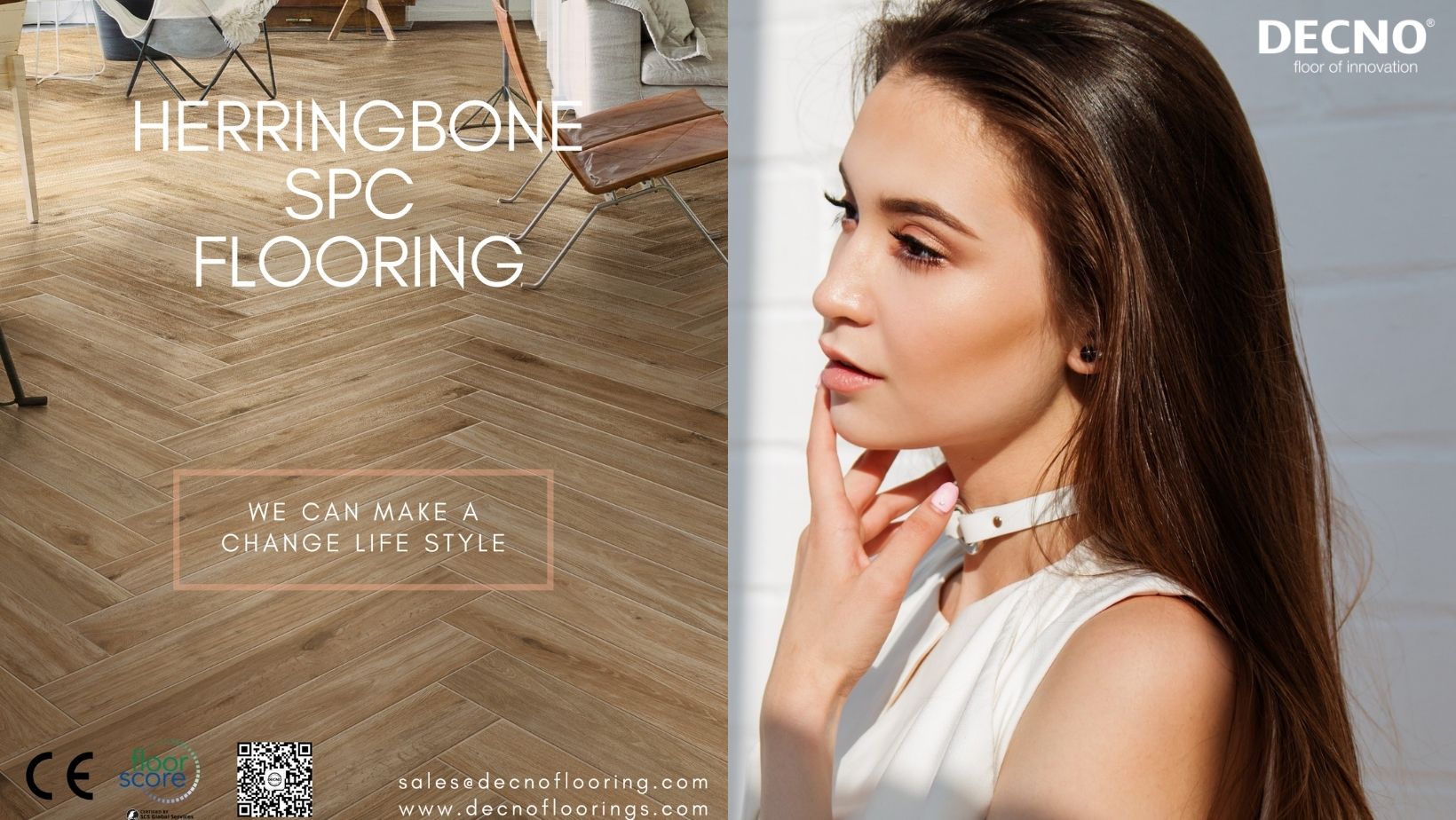 To the Next Level
As a company of international vision and in order to provide better services to global clients, DECNO focused on optimizing the industrial layout. In 2019, DECNO decided to invest overseas and set up its flooring factory in Malaysia, covering more than 200 acres (810 000 m2), for the sake of advantages of production and delivery.
In response to the market's needs, and on the basis of our original product collections, we have developed innovative hardwood SPC flooring, hygienic SPC flooring and SPC wall panel. 3D printing technology has been applied to our flooring to achieve exceptional visual appeals paired with extraordinary performance.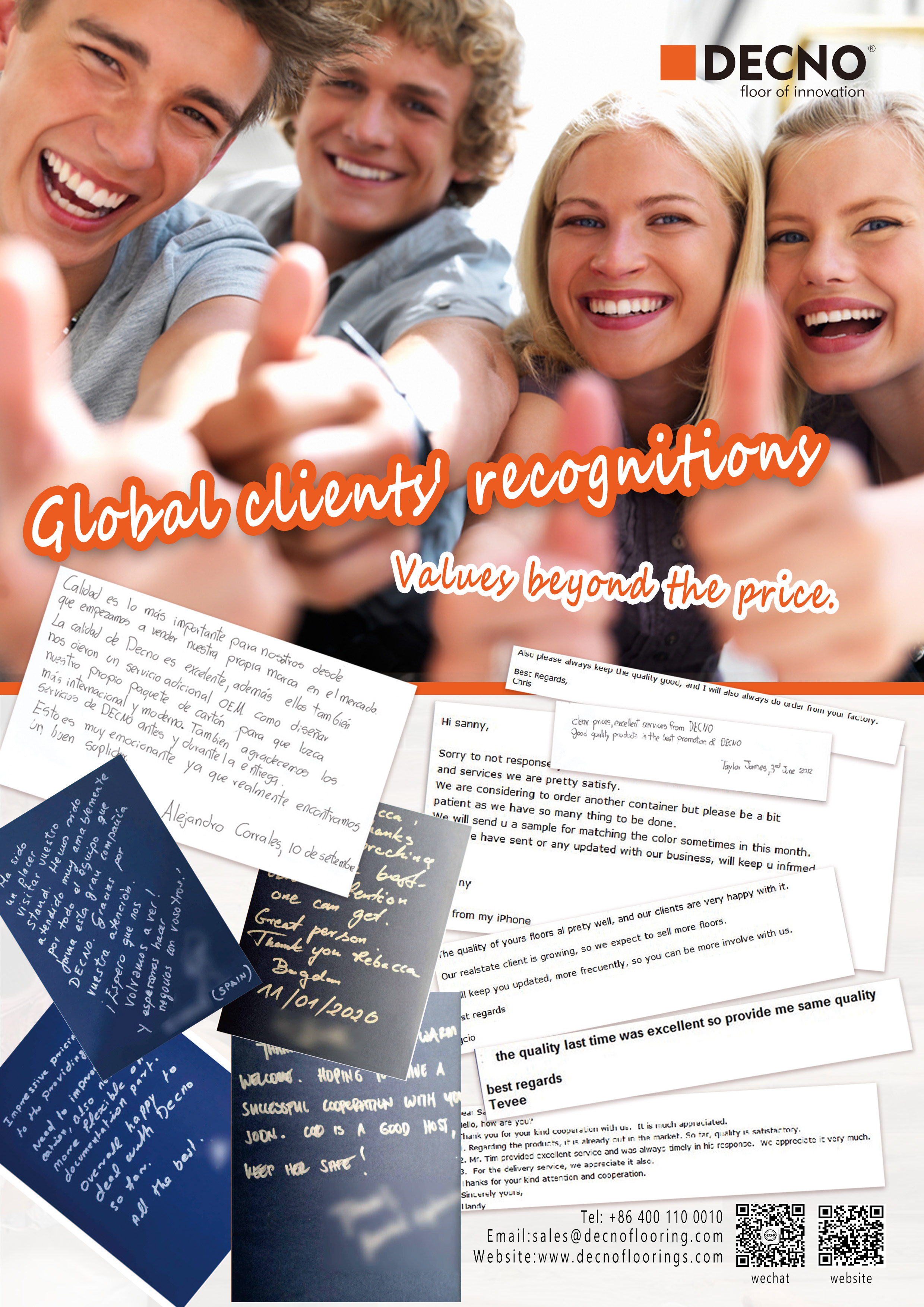 To 2021 & Beyond
Over our 25-year manufacturing, innovation, and sustainability journey, we have evolved our thinking, value, methodology, and approach. Backed with strong production and innovation capabilities, DECNO will continue to manufacture the best flooring for worldwide clients and set our sight on higher goals. We value our clients' trust and strive to resolve every need; To make our clients feel confident about their business because of our flooring; to make people feel proud and happy of their home.
We have come a long way since 1997, and much to be expected in the future.